Περισσότερα από 5 εκατομμύρια αντίτυπα πούλησε μέσα σε 6 εβδομάδες η DC. | Η Marvel έδωσε στη δημοσιότητα το πρώτο trailer της πολυαναμενόμενης ταινίας THE AVENGERS. | Οι σημαντικότερες ειδήσεις από το New York Comic Con. | Αντιδράσεις στην Τυνησία για την τηλεοπτική προβολή της animated μεταφοράς του PERSEPOLIS. | "Έφυγε στα 89 του χρόνια, ο Βέλγος καλλιτέχνης Albert Weinberg, γνωστός για τα άλμπουμς DAN COOPER. | Αποσπάσματα συνεντεύξεων. | Previews όλων των #1 κυκλοφοριών. | Teaser images, άρθρα, videos, εικόνες και πολλά ακόμη, στην πληρέστερη ανασκόπηση της εβδομάδας που πέρασε!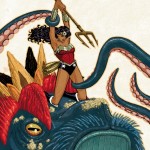 — Περισσότερα από 5 εκατομμύρια αντίτυπα πούλησε μέσα σε 6 εβδομάδες η DC, σύμφωνα με δελτίο Τύπου που εξέδωσε. Συγκεκριμένα το JUSTICE LEAGUE #1 πούλησε περισσότερα από 250,000 αντίτυπα, τα ACTION COMICS #1 και BATMAN #1 ξεπέρασαν τις 200,000, τα DETECTIVE COMICS #1, THE FLASH #1, GREEN LANTERN #1 και SUPERMAN #1 τις 150,000, ενώ 12 τίτλοι πούλησαν πάνω από 100,000, με πιο πρόσφατo το WONDER WOMAN #1.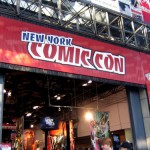 — Από το New York Comic Con: O Brian Wood και η Becky Cloonan ενώνουν ξανά τις δυνάμεις τους, αυτή τη φορά στη σειρά CONAN THE BARBARIAN. Ο Rob Liefeld ενεργοποιεί τα Extreme Studios επαναφέροντας τίτλους όπως το  YOUNGBLOOD. Στο AMAZING SPIDER-MAN panel δείχνουν preview art. Στα panels του Batman, του Green Lantern, του Superman, της Image και του Ultimate Universe, δημιουργοί και editors υπόσχονται ενδιαφέροντα πράγματα για τη συνέχεια.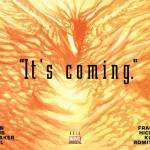 — ΝΥCC συνέχεια: H Vertigo ανακοινώνει ταυτόχρονες digital και έντυπες κυκλοφορίες, καθώς και το SAUCER COUNTRY των Paul Cornell και Ryan Kelly. Η Ann Nocenti αντικαθιστά τον J.T. Krul στη συγγραφή του GREEN ARROW. Spoilers για την ταινία Avengers. Νέα από το JUSTICE LEAGUE panel, αλλά και το Dark & The Edge. 25 χρόνια Dark Horse. Για πρώτη φορά, χαρακτήρες της Disney στο Marvel Universe! Τελικά επιστρέφει η Phoenix; Μάλλον ναι!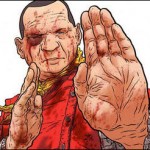 — Επιπλέον, στο NYCC: X-Men Regenesis: Panel & art. Jim Lee και Dan Didio στο DC All Access Panel. Incredible Hulk: Panel και Art. EXECUTIVE ASSISTANT: ASSASSINS ο τίτλος της πρώτης ongoing σειράς της Aspen! AVENGERS ASSEMBLE από τους Bendis και Bagley, ένα comic στα χνάρια της επερχόμενης ταινίας. Η Legendary Comics και το HOLY TERROR του Frank Miller στο NYCC. Επιστρέφει το SHAOLIN COWBOY του Geof Darrow.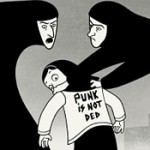 — Σχεδόν 50 άτομα συνελήφθησαν στην Τυνησία, όταν επιχείρησαν να εισβάλουν στα γραφεία του τηλεοπτικού σταθμού Nessma TV, αντιδρώντας στην προβολή της animated μεταφοράς του PERSEPOLIS της Marjane Satrapi. Σύμφωνα με τους ίδιους η ταινία που βασίζεται στο αυτοβιογραφικό comic της Satrapi, είναι προσβλητική για το Ισλάμ. Όλα τα πολιτικά κόμματα της χώρας καταδίκασαν την επίθεση.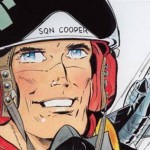 — "Έφυγε στα 89 του χρόνια, ο Βέλγος καλλιτέχνης Albert Weinberg, γνωστός για τα άλμπουμς DAN COOPER, με πρωταγωνιστή έναν πιλότο με το ίδιο όνομα. Η σειρά για την οποία ο Weinberg σχεδίασε περισσότερες από 2.000 σελίδες, έχει πουλήσει περισσότερα από 25 εκατομμύρια αντίτυπα σε όλο τον κόσμο και έχει μεταφραστεί σε 15 γλώσσες. Περισσότερα για τον δημιουργό και το έργο του, στο αφιέρωμα του Comics Reporter.
— Η Marvel έδωσε στη δημοσιότητα το πρώτο trailer της πολυαναμενόμενης ταινίας THE AVENGERS. Ημερομηνία εξόδου στις αίθουσες παραμένει η 4η Μαϊου του 2012.
Chris Bachalo (WOLVERINE AND THE X-MEN) @Comicdom
"WOLVERINE AND THE X-MEN has an off-the-wall, slightly over the top sci-fi feel to it. Closer to what Morrison did with NEW X-MEN. And it has a sense of humor. Not what I was expecting but it's right in my ball park. It's fun to draw. Lots of interesting things happening.
Dan DiDio @NYC Graphic
"Sometimes we rush new characters out too quickly to support their own series when they weren't ready. Look back to the earlier days when Marvel rolled out Punisher and Wolverine [in the '70s]: these aren't characters that got their books from day one, they spent years developing their characters and building an audience for them, so that when they did come out in their own books, people were excited for them. That's something we're doing a little bit more now. We're taking more time to layer these things in, but also have more ideas on how to expand the scope of the DC Universe. My hope is that everything we do, whether it's successful or not successful, achieves a goal of good storytelling, and achieves a goal of adding diversity to the whole landscape of the DCU, and we've won in that fashion."
Keith Giffen (SUPERMAN) @Comic Book Resources
"I don't think "It's kind of weird; in my career I've never been offered the big guys! I've never in my career been offered Superman, Batman, Green Lantern, Wonder Woman — I got the Justice League, but keep in mind it was coming off the Justice League Detroit, it wasn't a premiere book back then. So I'm kind of thrilled about the idea of being able to take on the character who, I don't care what anyone says, is the flagship character at DC."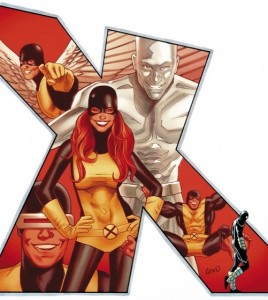 Kierron Gillen (UNCANNY X-MEN) @Newsarama
"This is the final issue in a comic novel that's been continuing for decades. I was incredibly aware of trying to put a thematically appropriate bow on the whole creative endeavor. I mean, what's the final image going to be in the Uncanny X-Men? What's the last line? They're decisions that I took seriously. Is it nostalgic? Well, it uses the history. I use scenes that will recall the very earliest days of the X-Men — but I'm primarily doing it to show what's changed. We've come a long way."
Rob Liefeld @Comic Book Resources
"Prepare for "Youngblood" #71, "Supreme" #57 and so on. There will be some Giant-Sized #1s later on. I love annuals! But we are going against the grain here, we are definitely extending the runs of each title. In some cases we are compiling the body of work from each run, including miniseries' and including them as far as numbering goes. When we release many of these digitally, we will factor some of the miniseries' and such as part of the new numbering. So a Youngblood mini becomes issues 30-45 instead of 1-15."
Mike Mignola (HELLBOY) @Comic Book Resources
"I literally have been thinking of this storyline or this location for Hellboy for five years. I knew one of two things was going to happen: it was going to be fun everyday OR I'd imagine how great it was going to be, but ever panel would be 'This isn't good enough! I've got to erase all this!' But so far I've just been able to relax into it and have fun. It's such a completely new direction for the Hellboy stuff that in a way it's easier to do. It's not like I'm saying 'Oh, I've done this story before' or 'It's not as good as this other story.' This is completely different. It's a whole 'nother world, so it's been a real pleasure to draw so far."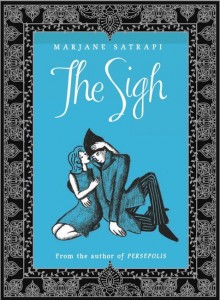 Archaia:  — CRITICAL MILLENIUM: THE DARK FRONTIER hc (Andrew E.C. Gaska – Daniel Dussault)  — IMMORTALS: GODS AND HEROES gn (Various)  — THE SIQH (Marjane Satrapi)
DC:  — MY GREATEST ADVENTURE #1 (Matt Kindt, Aaron Lopresti, Kevin Maguire – Scott Kolins, Aaron Lopresti, Matt Ryan, more)
Dynamite:  — WARLORD OF MARS VOL. 1 (Arvid Nelson – Stephen Sadowski, Lui Antonio)
IDW:  — GHOSTBUSTERS (Erik Burnham – Dan Schoening)
Marvel:  — AVENGERS: X-SANCTION #1(Jeph Loeb – Ed McGuinness)  — FEAR ITSELF: THE FEARLESS #1 (Cullen Bunn, Matt Fraction, Chris Yost – Paul Pelletier, Mark Bagley, Danny Miki, more)  — MAGNETO: NOT A HERO #1 (Skottie Young – Clay Mann)
Top Cow:  — PILOT SEASON: CITY OF REFUGE (Morgan Davis Foehl – Dennis Calero)
— Οι λίστες του Newsarama αποτελούν πάντα κίνητρο για κουβέντα και διαφωνίες: Σειρά έχουν οι 10 διάσημες και δυσλειτουργικές οικογένειες των comics, καθώς και τα 10 σημαντικότερα relaunches!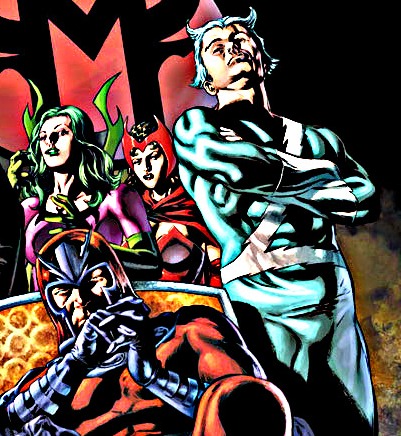 — Ταινίες εμπνευσμένες από comics, οι οποίες όμως δεν γυρίστηκαν ποτέ. Το CBR έχει μια εναλλακτική πρόταση: τη μεταφορά αυτών των ιστοριών σε… comics!
— Όσοι αγαπούν τη δουλειά του Chris Ware, θα λατρέψουν αυτό το βίντεο! Ο Ware συνεργάζεται με τον animator, John Kuramoto, για την cartoon εκδοχή μιας αληθινής ιστορίας.

— Ο nerd είναι στη Νέα Υόρκη για το New York Comic Con. Ο nerd έχει πλέον και τον χάρτη του για να περάσει καλά κατά την παραμονή του. Ο nerd έχει λεφτά και χρόνο για να είναι στο NYCC, και οι υπόλοιποι ζηλεύουμε.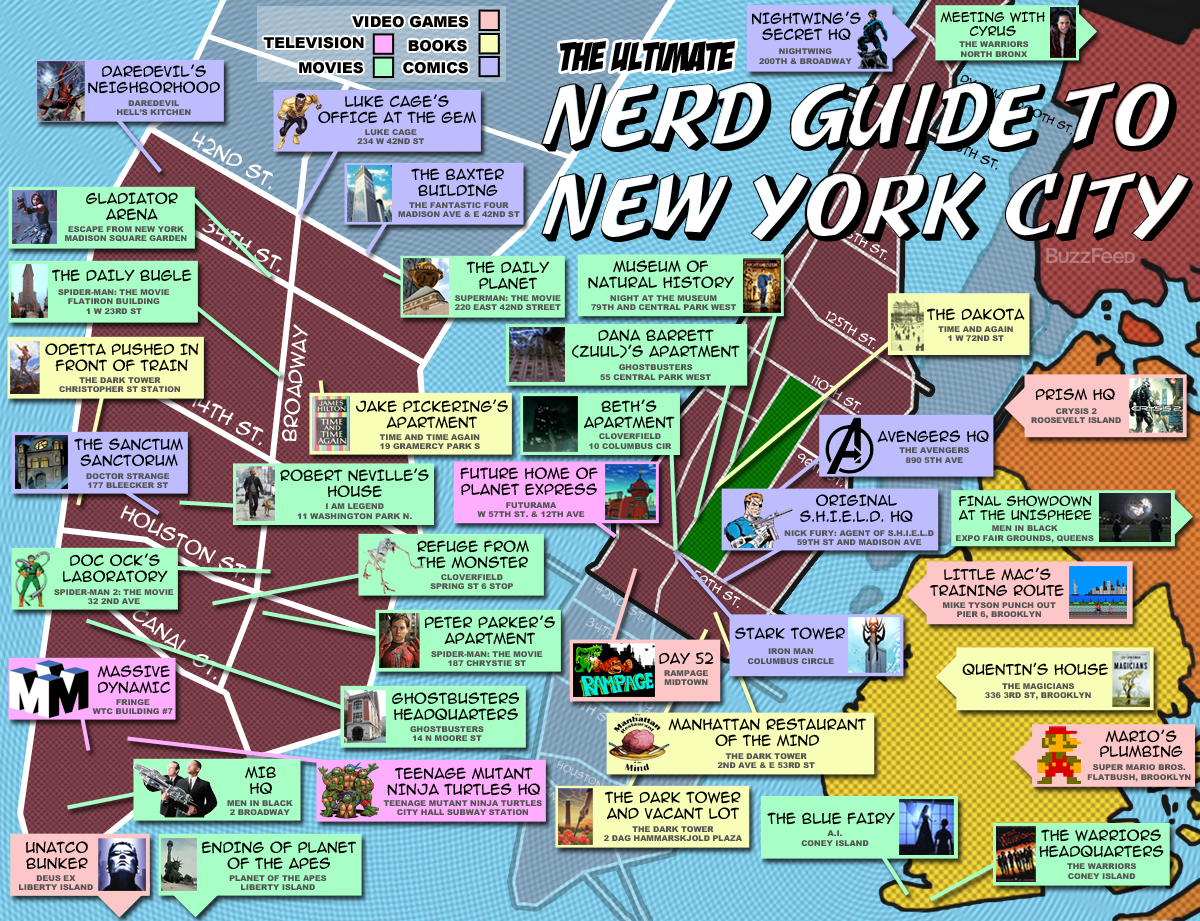 — Ο μυστηριώδης γυναικείος χαρακτήρας με την κουκούλα, εμφανίστηκε και στα 52 #1 της DC. Θα εκπλαγείτε σε πόσες από αυτές τις ιστορίες που διαβάσετε, ήταν εκεί και παρότι ξέρατε για την παρουσία της, δεν την προσέξατε!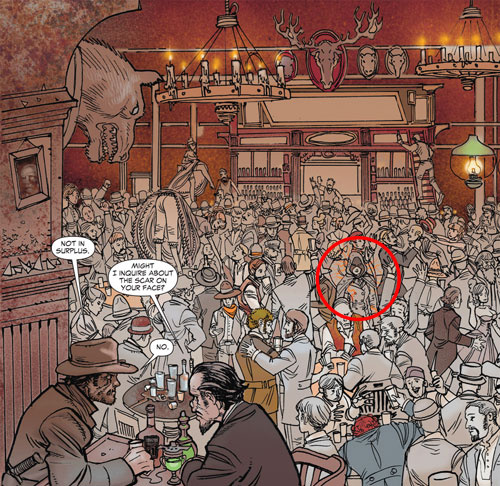 — Free Comic! REED GUNTHER #1 των Shane και Chris Houghton. Aπό την Image.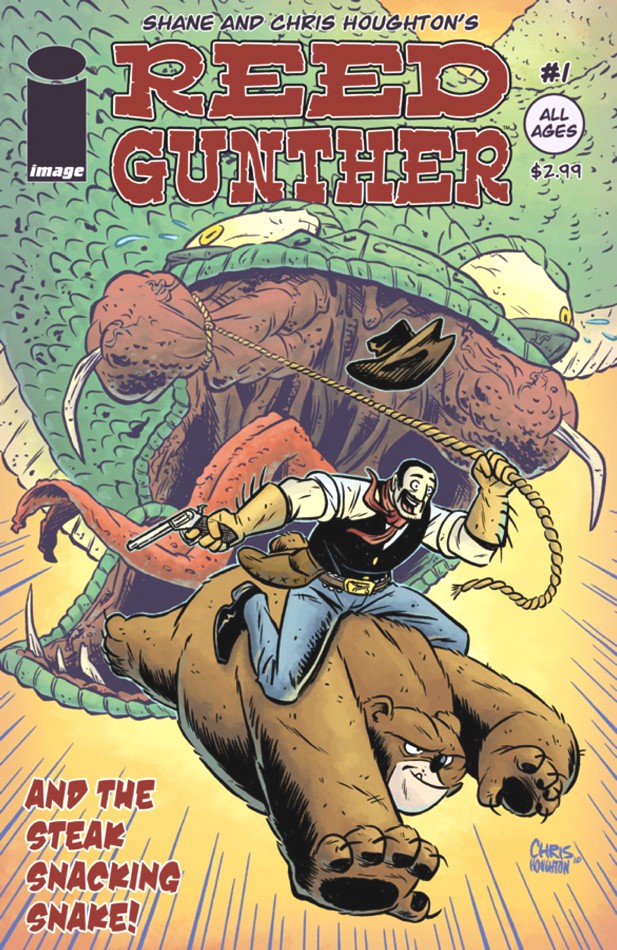 — That's all folks! Σας αφήνω με ένα ωραίο artwork, μιας -κατά τη γνώμη μου- φρικτής ιδέας: Η Storm στους Avengers;;;;; Μόνο εμένα μου φαίνεται τόσο λάθος;