Top 100 Film & TV Adaptations
30-21: "I am Catwoman. Hear Me Roar. Meow."
22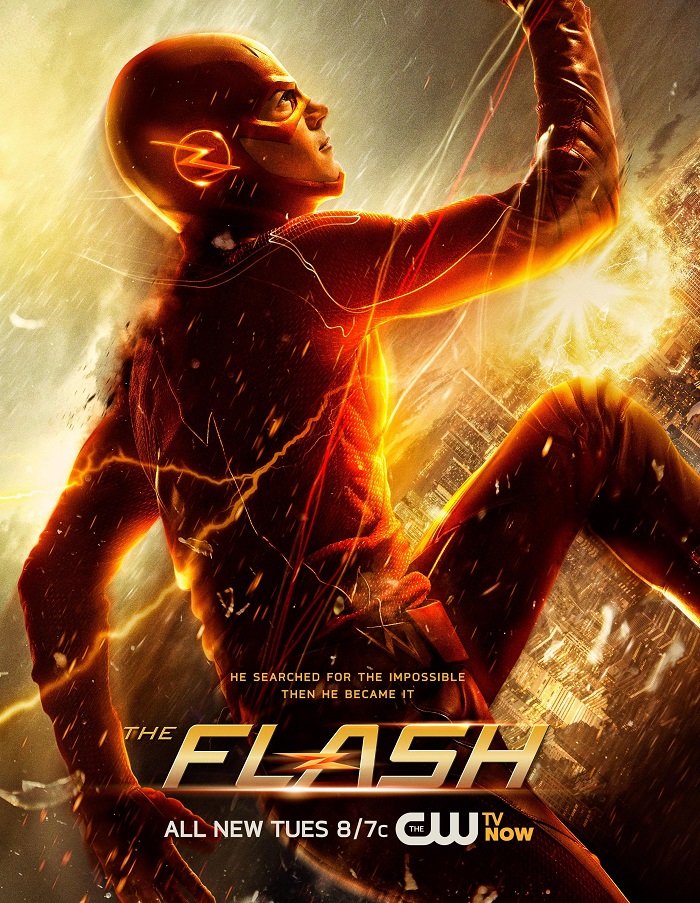 The Flash
2014-
WritersGreg Berlanti, Andrew Kreisberg, Geoff Johns
DirectorsDermott Downs, Ralph Hemecker, Glen Winter
CastGrant Gustin, Danielle Panabaker, Carlos Valdes, Tom Cavanagh, Jesse L. Martin
The CW
Τρέχοντας με 1000 (pun intended) κόντρα στη μόδα που θέλει τις τηλεοπτικές superhero σειρές να επικεντρώνονται στον ρεαλισμό, τη βία και τη σοβαρότητα (μετάφραση: brooding χαρακτήρες), το THE FLASH είναι μια σειρά που θα μπορούσε να αποτελεί ένα ανάλαφρο teen drama. Πρωταγωνιστές με father issues, ανεκπλήρωτοι έρωτες, geeky επιστήμονες και ολόκληρα plotlines που ισορροπούν με ισορροπία ανάμεσα στο δράμα και στο μελόδραμα, στο διασκεδαστικό και στο cheesy (άλλοτε με επιτυχία και άλλοτε όχι), παίζουν τον ίδιο ρόλο σε αυτή τη σειρά με τους superheroes, τους supervillains, τα ταξίδια στο χρόνο και στα παράλληλα σύμπαντα και τους τηλεπαθητικούς γορίλες.
Επιπλέον, στο THE FLASH συμβαίνουν πολλά. Πάρα πολλά. Πιστοί στο πρωτότυπο υλικό, οι δημιουργοί έχουν ήδη προσαρμόσει στις ιστορίες τους όλα όσα κάνουν τον Flash… well, Flash, και δεν αφήνουν τίποτε να μπει εμπόδιο στις φιλοδοξίες τους. Ούτε τους περιορισμούς που θα έφερνε ένα πιο ρεαλιστικό ύφος, ούτε το κόστος των special effects (τα οποία είναι εντυπωσιακά, αν λάβουμε υπόψη το λογικό budget της σειράς), ούτε το χάος που μπορεί να προκύψει από τις guest εμφανίσεις χαρακτήρων από άλλα timelines και universes.