Eιδήσεις, συνεντεύξεις, previews, teaser images, άρθρα, videos, εικόνες και πολλά ακόμη, στην πληρέστερη ανασκόπηση της εβδομάδας που πέρασε!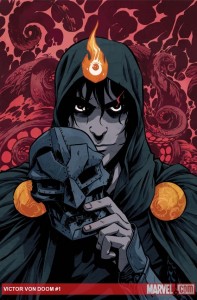 — Η DC κυριαρχεί της Marvel στις πωλήσεις του Οκτωβρίου, με ποσοστό σχεδόν 50% αντί του 30% της δεύτερης. (…)
— Σχεδόν όλα τα comics της Marvel θα κυκλοφορούν ταυτόχρονα στη digital και την έντυπη εκδοχή τους, μέχρι και τα τέλη Μαρτίου του 2012. (…)
— H Fantagraphics ανακοινώνει το εκδοτικό πλάνο της για την Άνοιξη και το Καλοκαίρι του 2012. Μάθετε εδώ τις λεπτομέρειες και κατεβάστε από εδώ τον κατάλογο σε pdf. (…)
— Η μίνι σειρά των Nick Spencer και Becky Cloonan, VICTOR VON DOOM, ακυρώθηκε από την Marvel, πριν καν κυκλοφορήσει! (…)
— Η Dark Horse ανακοίνωσε την κυκλοφορία μιας νέας ιστορίας στην ανθολογία DARK HORSE PRESENTS, με τίτλο AMALA'S BLADE, σε σενάριο του Steve Horton και σχέδιο του "δικού μας" Μιχάλη Διαλυνά! (…)
— Έρχεται το 2012 από την Marvel, η νέα ongoing σειρά των Ed Brubaker και Butch Guice, THE WINTER SOLDIER. (…)
— Δικαστήριο στο Βέλγιο κατέληξε στο ότι το ΤΙΝΤΙΝ ΙΝ ΚONGO του Herge, δεν είναι ρατσιστικό. (…)
Lee Bermejo (BATMAN: NOEL) @io9
"JOKER was a violent, dark, and brutal book, so I wanted to do something a little less heavy. I played around with the idea of a children's book, and that eventually became Noel. And I just kept finding these parallels between things I could do with Batman and Charles Dickens' A Christmas Carol. Todd Klein did a phenomenal job on letters. giving the captions a storybook look."
Robert Crumb @The Comics Journal
"Nobody's a saint, you know — when you do the kind of fringe stuff that I've done in my work, I'm not sure what the fuck I'm doing. That's why I said in that article, if I'm confronted by some angry child-abuse group I have no defense, I don't know what to say. I just throw up my hands and say, 'I dunno. Maybe I should be locked up, I have no idea."

Peter David (X-FACTOR) @Comicdom
"All I'm trying to do with X-FACTOR is what I do whenever I embark on a series: I look at what other books are offering, try not to duplicate them, while at the same time doing something that's different from what I've done before. What I find necessary (to use your word) is to try stuff that's new and different and outside of my comfort zone. I think the worst thing a writer can do, from a creative standpoint, is what he's done before or what everyone else is doing."
Joshua Hale Fialkov (I, VAMPIRE) @Comic Book Resources
"It's a funny thing where everyone complains about how the vampires from "Twilight" walk in the sun, but hey — I've got some horrible news for you: Dracula walks in the sun. The vampires in "I, Vampire" are traditional, Bram Stoker-style vampires. Then you start to realize that a lot of their power set and what makes them work is not what people traditionally think of them as. People forget things like what I think Francis Ford Coppola's "Dracula" did a great job of reminding us of. Gary Oldman is only Gary Oldman for like 20% of that movie. The rest of the time, he's either a hideous, rotting old man or a beast. That's really what Dracula is. In "Dracula," Stoker has him almost containing himself. He constantly has to put his monstrosity in check. That, to me, is the core of it."
Kierron Gillen (UNCANNY X-MEN) @Comics Alliance
"The easy, cynical story to do would be turning the X-Men into everything they hated. There's so much in the book that is Sisyphean. We'll never get into a position where mutants are loved in the Marvel Universe. It's a book about societal change whose whole core concept includes an element that means we can never actually win. There's a kind of element of defeatism to that, and that's my nagging problem with writing the X-Men. But you write around that, and you can show meaningful change in some way."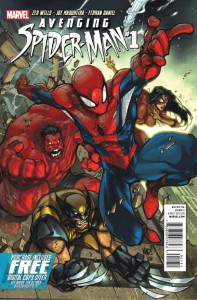 Dynamite:  — DARK SHADOWS #1 (Stuart Manning – Aaron Campbell)
Marvel:  — AVENGERS ORIGINS: THOR #1 (Kathryn Immonen – Al Barrionuevo)  — AVENGERS ORIGINS: VISION #1 (Kyle Higgins, Alec Siegel – Stephane Perge)  — AVENGING SPIDER-MAN #1 (Zeb Wells – Joe Madureira)  — BATTLE SCARS #1 (Chris Yost, Matt Fraction, Cullen Bunn – Scot Eaton)  — NORTHANGER ABBEY #1 (Jane Austen, Nancy Butler – Janet Lee)  — POINT ONE #1 (Brian Michael Bendis, Jeph Loeb, Ed Brubaker, more… – Ed McGuinness, Bryan Hitch, Terry Dodson, more…)  — Χ-CLUB #1 (Simon Spurrier – Paul Davidson)
Sphinx Group:  — LOCKBOX #1 (Tony Lee – Daniele Serra)
— Δύο δώρα από τη Marvel, το Comics Alliance και τη designer Irene Y. Lee, στους X-Fans: Οι ομάδες και οι χαρακτήρες που πρόσκεινται στον Cyclops και τους οποίους θα συναντάμε στον τίτλο UNCANNY X-MEN…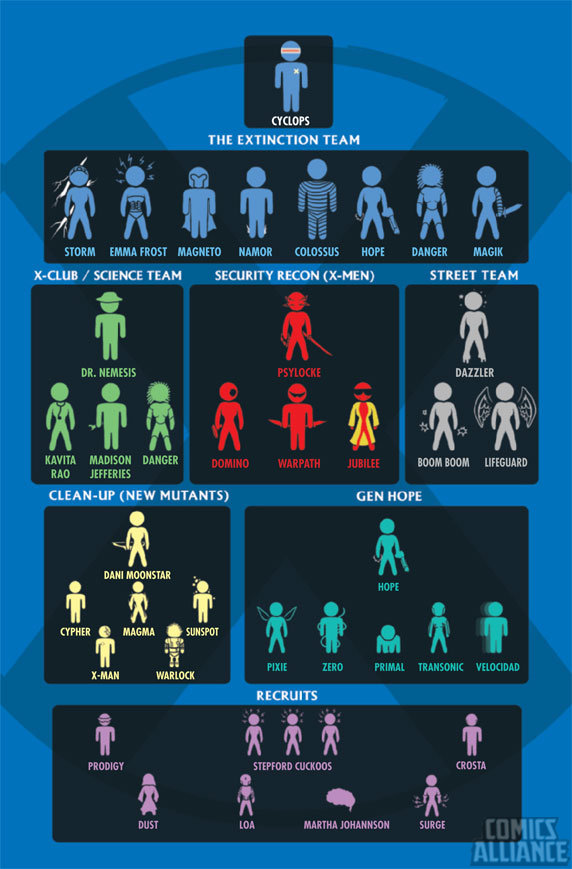 … και όσοι αποτελούν το Jean Grey School for Higher Learning και πρωταγωνιστούν στη σειρά WOLVERINE AND THE X-MEN.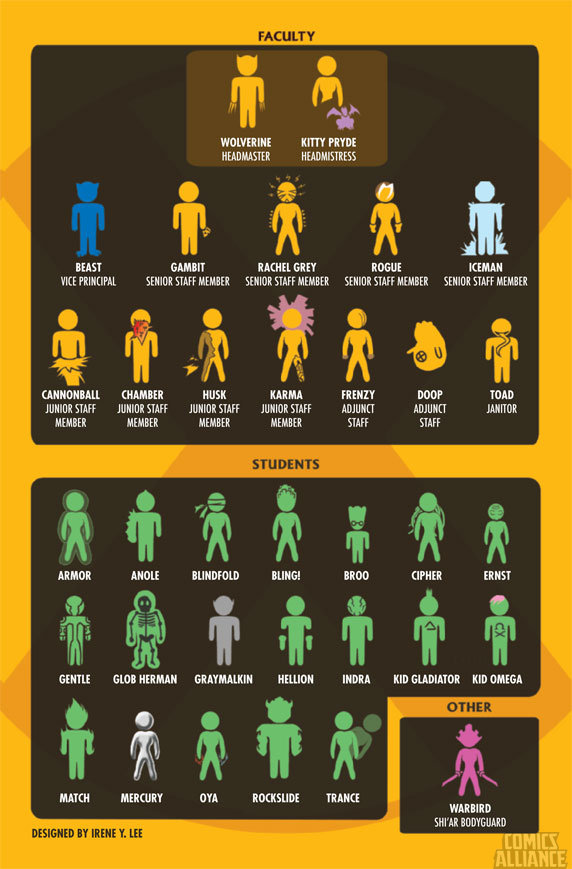 — Κάτι ακόμη σχετικό με τους X-Men: Μια "συνέντευξη",  στην οποία αποδομείται εντελώς ο χαρακτήρας του Cyclops! Μιλάμε όμως, για worst leader ever!
— Κάποια στιγμή τη δεκαετία του 1980, το INCAL του Moebius και του Alejandro Jodorowsky, έφτασε κοντά στο να γίνει animated ταινία. Εκείνο το trailer παρουσιάζεται ξανά σήμερα, βελτιωμένο χάρη στη σύγχρονη ψηφιακή τεχνολογία. Enjoy!
— Ένα gallery με τα πιο όμορφα και πιο τρομακτικά εξώφυλλα του Gill Kane, για τη Marvel. Απολαύστε το, στο Diversions of the Groovy Kind.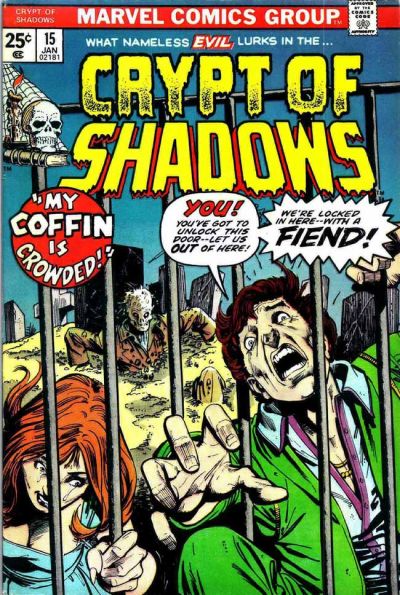 — O Sergio Aragones για το χιούμορ…
— Με αφορμή το θάνατο και τη σχεδόν άμεση επιστροφή του Bucky Barnes, το Newsarama υπενθυμίζει ότι στα υπερηρωικά comics ο θάνατος είναι σχετικό πράγμα, και γι αυτό προτείνει στη Marvel δέκα χαρακτήρες – υποψήφιους για επιστροφή!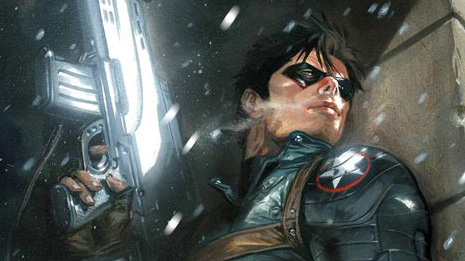 — Free Short Story: THREE BLACK HEARTS από την Colleen Doran.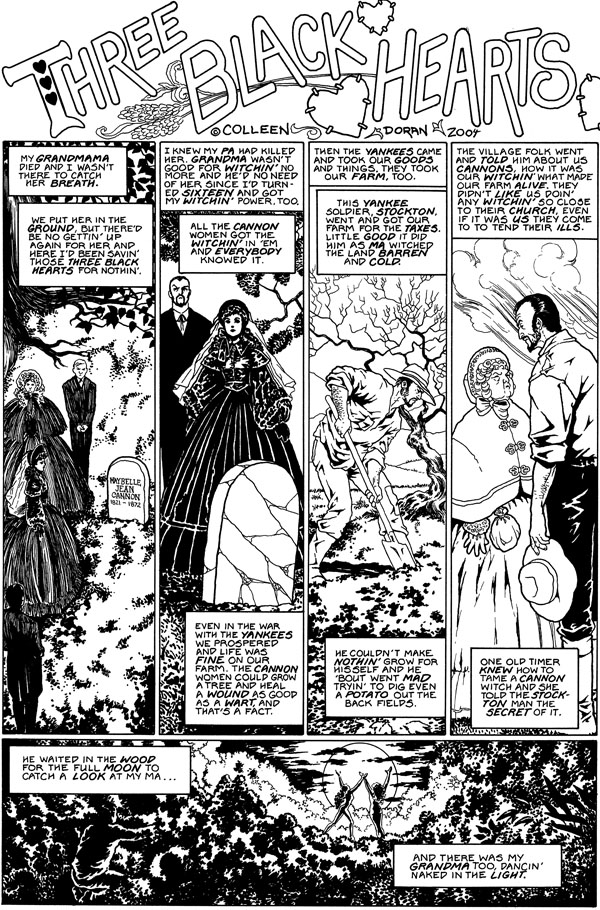 — Κάτι αποκλειστικά για τους γερμανόφωνους: Το περασμένο Σάββατο, μεταδόθηκε στη γερμανική τηλεόραση το πρώτο μιας σειράς 8 ημίωρων ντοκιμαντέρ, με τίτλο BEELDVERHAAL, μία παρουσίαση του κόσμου των comics από διαφορετικές οπτικές γωνίες. Θέμα του πρώτου επεισοδίου ήταν τα αυτοβιογραφικά comics, ενώ τα επόμενα επεισόδια θα καταπιαστούν με τα υπερηρωικά comics, τον TinTin, τα manga, τα σύγχρονα newspaper strips, αλλά και τη γερμανική σχολή.
— That's all folks! Σας αφήνω με καλή παρέα: ένα εξαιρετικό gallery με artwork του θρυλικού Jim Steranko. Πριν από μερικές ημέρες ο σπουδαίος αυτός καλλιτέχνης έγινε 73 χρόνων.