Eιδήσεις, συνεντεύξεις, previews, teaser images, άρθρα, videos, εικόνες και πολλά ακόμη, στην πληρέστερη ανασκόπηση της εβδομάδας που πέρασε!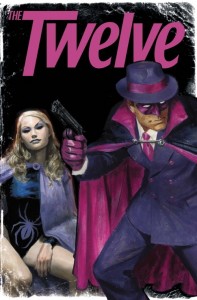 — H Marvel ανακοίνωσε την επιστροφή της σειράς των J Michael Straczynski και Chris Weston,  THE TWELVE, με το #9, και την ολοκλήρωσή της με το #12. (…)
— Mετά το AVENGING SPIDER-MAN και το Ultimate imprint, η Marvel επεκτείνει το πρόγραμμα "κώδικας για δωρεάν download πάνω στο τεύχος" και στη σειρά graphic novel SEASON ONE. (…)
— "Έφυγε" σε ηλικία 96 χρόνων, ο δημιουργός του Marvelman, Mick Anglo. (…)
— Σε συνέχεια της ακύρωσης της μίνι σειράς VICTOR VON DOOM πριν καν κυκλοφορήσει, η Marvel ματαιώνει την κυκλοφορία και της σειράς DESTROYERS, των Fred Van Lente και Kyle Hotz. (…)
— H Viz Media θα κυκλοφορήσει τα NARUTO Vol. 54 και Vol. 55, πρώτα σε ψηφιακή μορφή και εν συνεχεία σε έντυπη. (…)
— H Image αφαιρεί τις σβάστικες από τα GLORY #23 και PIGS #6 εξαιτίας γερμανικού νόμου που απαγορεύει τη "χρήση αντισυνταγματικών συμβόλων". (…)
— "Έφυγε" στα 89 του χρόνια, ο Bil Keane, δημιουργός του κλασσικού comic-strip, FAMILY CIRCUS. (…)
— Σύμφωνα με τον πρωταγωνιστή της νέας ταινίας SUPERMAN, Henry Cavill, η εκδοχή του ήρωα που ενσαρκώνει είναι πολύ κοντά στον νέο Superman των comics. (…)
* 2 από τα 4 items σήμερα, είναι αποσπάσματα κειμένων που έγραψαν οι ίδιοι οι δημιουργοί στα blogs τους.
Paul Cornell (DEMON KNIGHTS) @Newsarama
"We will soon learn what the Questing Queen's "quest" is, and why she's called that. And she's not Morgan le Fay. People have just actually assumed she is. I suppose they think there can only be one magical woman in a gown in medieval times? But no, this is not her."
Peter David (I'm thinking of writing a Fan/Pro Bill of Rights) @Peter David net
"Fans and Pros have the right to be treated by each other with the same courtesy that they themselves would expect to be treated. Fans and Pros who act like jerks abrogate the right to complain when they themselves are treated like jerks."
Αlex De Campi (SMOKE, ASHES) @Comicdom
"It's simple: if you don't pledge to buy ASHES, it won't get made. It's a huge, sprawling, exciting book, 250 pages long, with a large painted sequence and some very difficult pages (I am never easy for artists). The script is completely done, but my artist needs to eat and pay rent while he spends almost a year drawing it. So we need to raise money to let him do that. If you wait for other people to fund the book, or assume you will get it after it is published… well, that's the sort of apathy that will directly harm the book's chances. Basically, don't complain about how bad comics are at the moment. Instead, support good books… not with words, but with your wallet. If you sit back with your hands in your pockets and wait, books like mine will not exist.
Frank Miller @Frank Miller Ink
"The "Occupy" movement, whether displaying itself on Wall Street or in the streets of Oakland (which has, with unspeakable cowardice, embraced it) is anything but an exercise of our blessed First Amendment. "Occupy" is nothing but a pack of louts, thieves, and rapists, an unruly mob, fed by Woodstock-era nostalgia and putrid false righteousness. These clowns can do nothing but harm America. "Occupy" is nothing short of a clumsy, poorly-expressed attempt at anarchy, to the extent that the "movement" – HAH! Some "movement", except if the word "bowel" is attached – is anything more than an ugly fashion statement by a bunch of iPhone, iPad wielding spoiled brats who should stop getting in the way of working people and find jobs for themselves."
Dark Horse:  — HOUSE OF NIGHT #1 (P.C. Cast, Kristin Cast, Kent Dalian – Joelle Jones, Karl Kerschl)  — THE OCCULTIST #1 (Tim Seeley – Victor Drujiniu)
Dynamite: — JIM BUTCHER'S THE DRESDEN FILES: FOOL MOON Vol. 1 HC (Jim Butcher, Mark Powers – Chase Conley) — KIRBY: GENESIS – SILVER STAR #1 (Alex Ross, Jai Nitz – Johnny Desjardins) — KIRBY GENESIS: CAPTAIN VICTORY #1  (Sterling Gates, Alex Ross – Wagner Reis)  — THE LAST PHANTOM ANNUAL #1 (Scott Beatty – Johnny Desjardins)
IDW:  — GODZILLA LEGENDS #1 (Matt Frank, Jeff Prezenkowski – Matt Frank)  — MEMORIAL #1 (Chris Roberson – Rich Ellis)
Image:  — THE MISSION tpb VOL.1 (Jon Hoeber, Erich Hoeber – Werther Dell'Edera)
Marvel:  — AVENGERS ORIGINS: LUKE CAGE #1 (Adam Glass, Mike Benson – Dalibor Talajic)  — CARNAGE U.S.A. #1 (Zeb Wells – Clayton Crain)
Top Cow:  — PILOT SEASON: ANONYMOUS #1 (Alan McElroy – Michael Montenat)
— O Iσραηλινός cartoonist Michel Kichka βλέπει την Ελλάδα…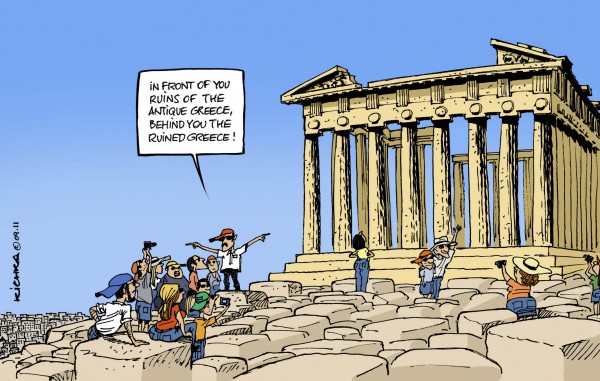 — Σε μία αρκετά προβλέψιμη λίστα, το Newsarama παρουσιάζει τους 10 σημαντικότερους villains του Spider-Man.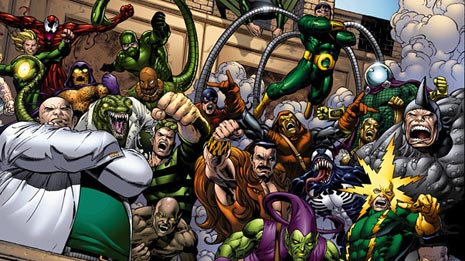 — O Ty Templeton είναι πολύ θυμωμένος με τον Frank Miller. Αφορμή οι απόψεις του δεύτερου (τσεκάρετε τις επίμαχες θέσεις του Miller στο απόσπασμα που φιλοξενείται στο section "Interviews" λίγο πιο πάνω).

— Art Adams κυρίες και κύριοι. Άλλη μια απόδειξη ότι ο εξαιρετικός σχεδιαστής "δείχνει" πιο πολύ σε ασπρόμαυρο!
— O Jim Lee παρουσιάζει τον νέο Darkseid, κι εγώ δεν μπορώ εδώ και ώρα να αποφασίσω αν τελικά μου αρέσει το αποτέλεσμα…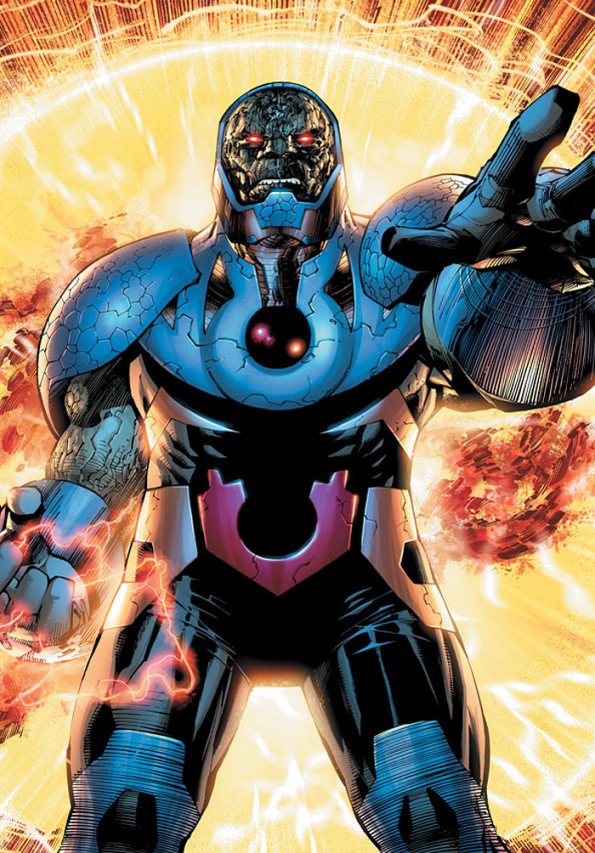 — 19 Νοεμβρίου του 1940: Ένας τεράστιος, κακοφορμισμένος Superman ύπταται στην Times Square. (από άρθρο των New York Times, εκείνης της ημέρας)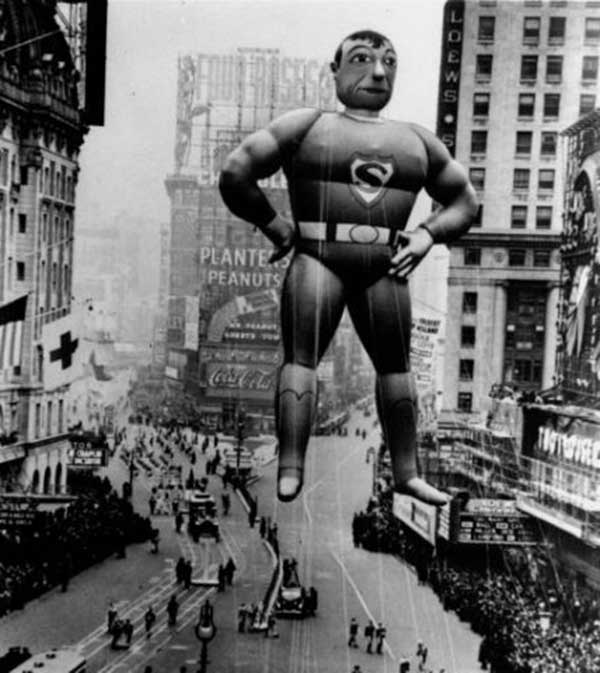 — Αυτό είναι το εξώφυλλο που οδήγησε στο τέλος της τη συνεργασία του Robert Crumb με το NEW YORKER. Εκείνοι ισχυρίζονται ότι φοβήθηκαν τις αντιδράσεις των LGBT οργανώσεων, κι εκείνος ότι δεν επικοινώνησαν ποτέ μαζί του να του πουν ότι απορρίφθηκε.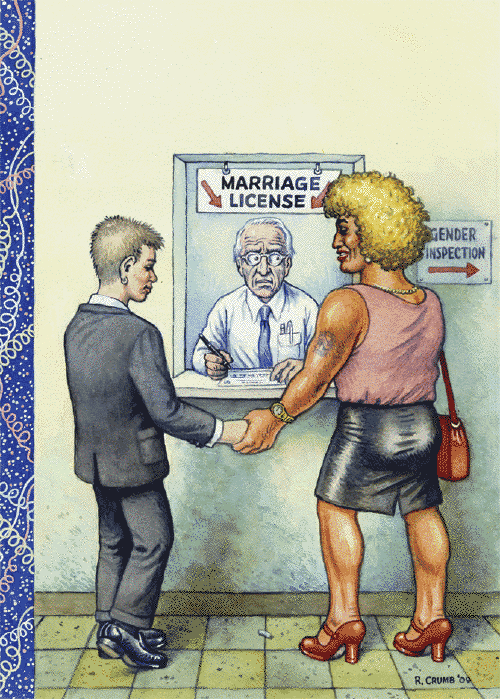 — That's all folks! Σας αφήνω παρέα με ένα εξαιρετικό αφιερωματικό άρθρο του The Comics Journal σχετικά με τον πολύ σημαντικό και επιδραστικό εκδοτικό οίκο L'Association και την κρίση που αντιμετωπίζει. Αν τα comics σας ενδιαφέρουν έστω και λίγο παραπάνω από τις περιπέτειες των χαρακτήρων που διαβάζετε, αξίζει να αφιερώσετε λίγο από τον χρόνο σας. Εδώ θα βρείτε το πρώτο μέρος, και εδώ το δεύτερο.