Eιδήσεις, συνεντεύξεις, previews, teaser images, άρθρα, videos, εικόνες και πολλά ακόμη, στην πληρέστερη ανασκόπηση της εβδομάδας που πέρασε!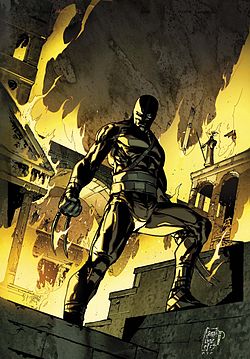 — O Joe Madureira παραμένει regular penciller στη σειρά AVENGING SPIDER-MAN, με τον Greg Land να αναλαμβάνει ρόλο fill-in artist με το #4. (…)
— Οι αλλεπάλληλες ακυρώσεις τίτλων της Marvel, έχουν πάρει πλέον ανησυχητικό χαρακτήρα. Τελευταίο θύμα, η σειρά DAKEN DARK WOLVERINE (…)
— Την εβδομάδα που μας πέρασε, η DC ανακοίνωσε 51 collected εκδόσεις των πρώτων τευχών από τους νέους 52 τίτλους. Η 52η έκδοση που έλειπε ήταν αυτή της Wonder Woman και τώρα ανακοινώθηκε και αυτή. (…)
— Η σειρά του ABC, Α.Κ.Α. JESSICA JONES, θα αποτελεί μέρος του κινηματογραφικού universe της Marvel, ενώ σύμφωνα με τη συγγραφέα και παραγωγό της σειράς, ο Luke Cage και η Carol Danvers θα κρατούν πρωταγωνιστικούς ρόλους. (…)
— Ο Chris Claremont δώρισε το αρχείο του στη βιβλιοθήκη σπάνιων βιβλίων του Columbia University. Η συλλογή περιλαμβάνει υλικό 40 χρόνων, αποτελούμενο από σημειώσεις, drafts μικρών ιστοριών, θεατρικά, βιβλία και comics. (…)
— Τα Marvel Studios έδωσαν στη δημoσιότητα δύο banners με τους 8 βασικούς πρωταγωνιστές της επερχόμενης ταινίας THE AVENGERS. (…)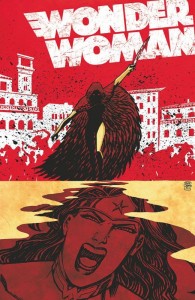 Brian Azzarello & Cliff Chiang (WONDER WOMAN) @Newsarama
(Chiang) "It made sense in terms of Greek mythology. If we're trying to tie her into that, giving her a father, it just made real clean sense to me that it would be Zeus. It also makes sense for the story. The whole reason for all this stuff is story, and adding this stuff to the origin gives us a huge family of hers to play with. She has responsibilities. This is blood we're talking about now. And it gives her a supporting cast that's tied so closely with her that it provides lots of story for us. And I think that's the most important thing."
(Azzarello) "It brings the stakes home. She's got a family now, you know? She's got a dysfunctional family now, and it's not all women. And how she deals with that family is what we're going to be dealing with for the next year."
Kieron Gillen (UNCANNY X-MEN) @Gillen Cream Org
"Of course, I can see the reason why it's thrown the people … they know the X-Men live in a mansion in Westchester. That they're not living in Westchester is the problem. It's not about giving the information to read the story that's there. It's about correcting pre-existing assumptions. In other words, it's not a problem about being accessible to new readers – because a genuinely new reader would accept the fact the X-Men live on Utopia in the same way that they except that Bilbo lives in the Shire – but rather a problem with the readers being old readers. They feel lost not because of the story on the page, but the gap between the old story in their heads and the story on the page, and wanting to know what connects the two."
Victor Gischler (Χ-ΜΕΝ) @Newsarama
"Well, with Cyclops going one way and Wolverine the other, it made it necessary to shake things up a bit. There was a lot of key input from the X-office on this, and I had my say too, and the result is the team you mentioned. One thing I knew for sure is that I wanted Storm to be team leader, and I think the rest of the team reflects — to some extent — the sort of characters Storm needs to get the job done. It's a cool combination of powers and skill sets."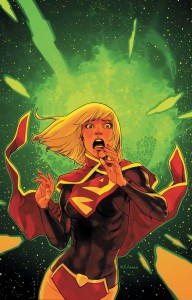 Michael Green and Mike Johnson (SUPERGIRL) @Newsarama
(Green) "We really just wanted her to be a real girl — somebody with relatable feelings, plausible feelings, and plausible reactions to an incredibly set of circumstances. What would you do if you were a 16-year-old girl who expected to have the SAT's tomorrow, but instead woke up on an alien planet and had the powers of a god."
(Johnson) "Starting with issue #5, and then spilling into issues #6 and #7, you'll really sense how she is an alien. You'll see more of Krypton. You'll see more secrets of her background on Krypton. So there's a lot of good stuff coming up."
Τοm Grummett (AVENGERS ACADEMY) @Newsarama
"I'd have to say I'm not out to radically reinterpret these well-established characters. My approach to the "faculty" of Avengers Academy is to present them as I know them and love them, and hopefully as the fans know them… they're the touchstone to Avengers history, after all."
Rick Remender (UNCANNY X-FORCE) @Comic Book Resources
"I'm with Wolverine. I would've been the first one off of Utopia if there were an unstoppable Sentinel stomping towards the city… I think Logan is right that the school needs to be reopened to train the remaining young mutants. Scott's point of view seems crazy to me; it seems like the overreaction we had after 9/11. Living like a captive or giving up liberties for concepts like safety and security — in a world where such concepts simply do not exist — is not a point of view I can't get behind."
Chris Roberson (IZOMBIE) @Comic Book Resources
"I'm hopeful for new readers, but I'm trying not to have too many expectations so they're not dashed and I'm terribly disappointed. I think digital comics [have] the potential to reach a much broader audience than we're currently reaching, because right now most books have to divvy up the audience that walks into comic shops. Even if we can manage to get more people to walk into comic shops, it's still that finite number of potential readers. But digitally the number of potential readers is virtually endless."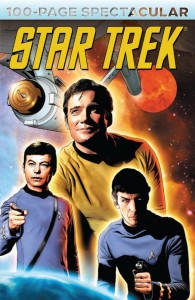 IDW:  — HAWKEN #1 (Benjamin Truman, Timothy Truman – Timothy Truman)  — STAR TREK 100-PAGE SPECTACULAR (John Byrne, Stuart Moore, Scott Tipton, more – John Byrne, Mike Hawthorne, Federica Manfredi, more)
Image:   — '68: HARDSHIP #1 (Mark Kidwell – Jeff Zornow)  — CARBON GREY ORIGINS #1 (Paul Gardner, Hoang Nguyen, Khari Evans – Pop Mhan, Khari Evans, Hoang Nguyen, Kinsun Loh)  — MUDMAN #1 (Paul Grist)  — WHO IS JAKE ELLIS tpb, VOL.1 (Nathan Edmondson – Tonci Zonjic)
Top Cow:  — PILOT SEASON: SERAPH #1 (Lance Briggs, Phil Hester – Jose Luis, Sandro Ribeirio, David Ocampo)
— Πολλά μπορεί να επιρρίψει κανείς στη Marvel, όχι όμως και ότι δεν αυτοσαρκάζεται!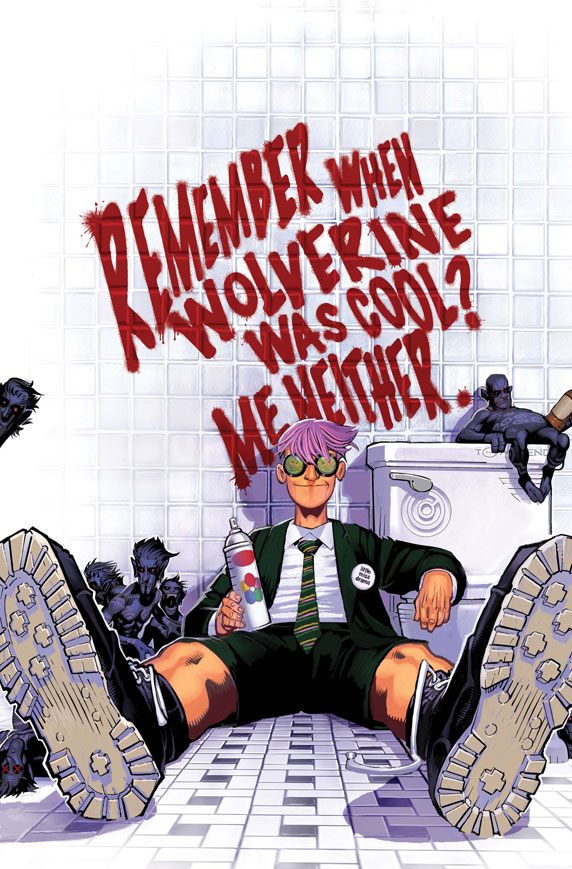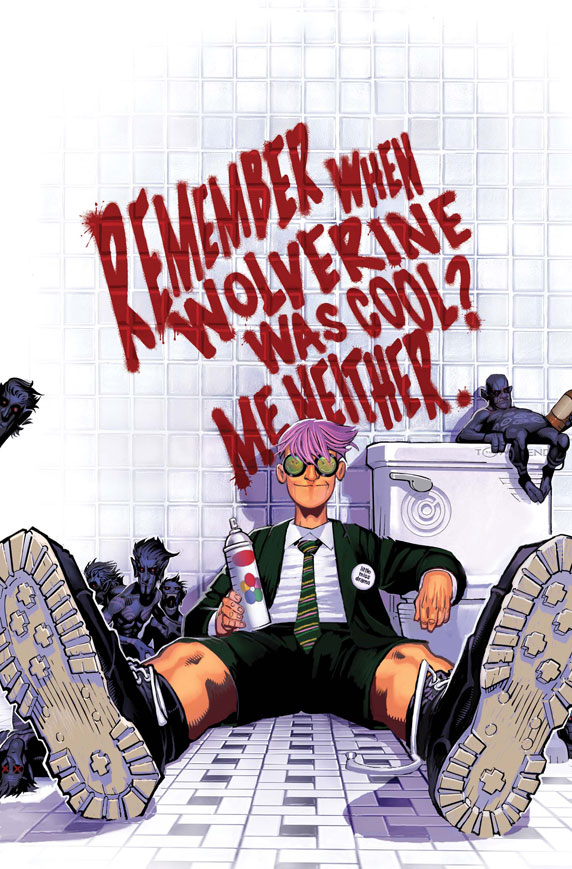 — Αυτοί είναι οι 10 σημαντικότεροι villains του Batman, σύμφωνα με το Newsarama.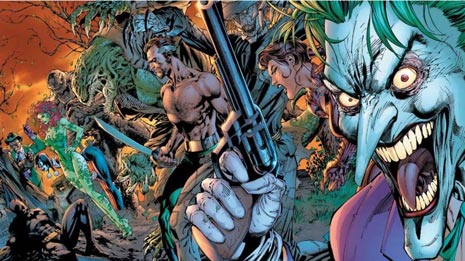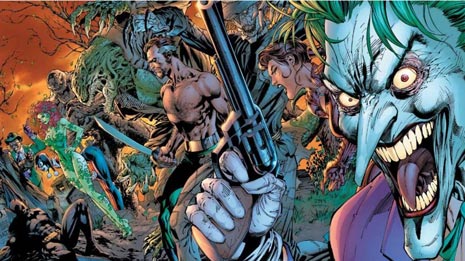 — O Alan Moore μιλάει για τον Harvey Pekar.

Alan Moore on Harvey from Estate of Harvey L. Pekar on Vimeo.
— Το teaser της Dark Horse για τη νέα σειρά B.P.R.D. δεν ξέρω αν με "κόλλησε" επειδή είναι όμορφο, επειδή είναι τρομακτικό, ή… και τα δύο!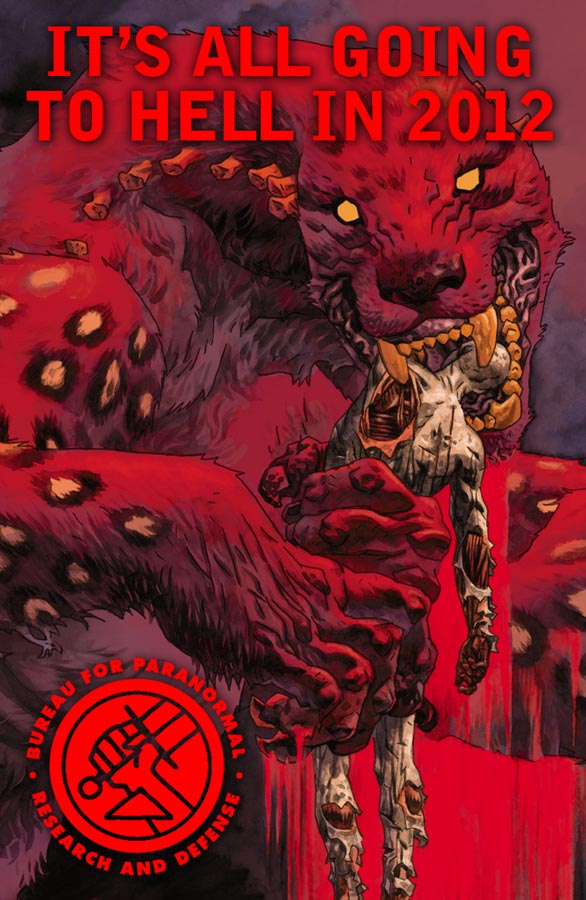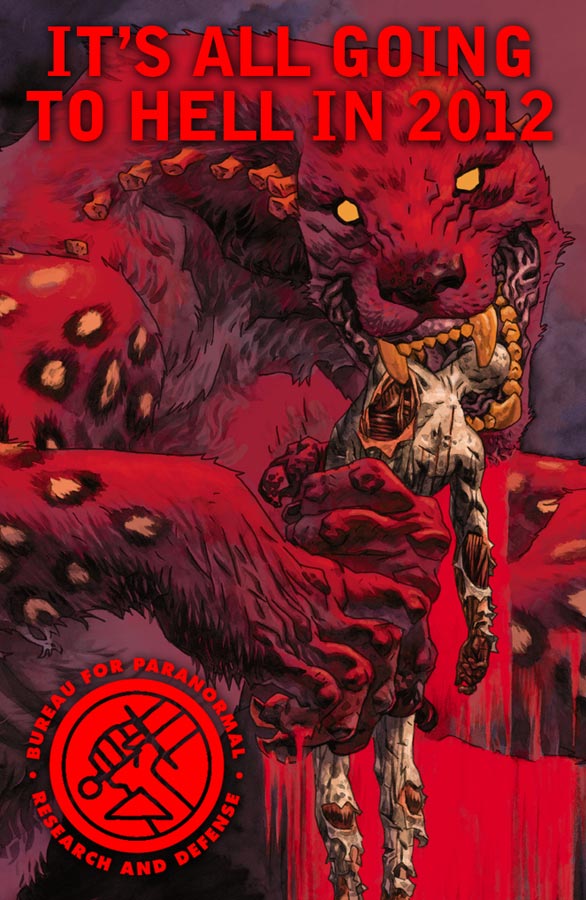 — Στο επεισόδιο της σειράς THE SIMPSONS που προβλήθηκε την Κυριακή 20 Νοεμβρίου, εμφανίστηκε ο Neil Gaiman! H Fox έδωσε στη δημοσιότητα ένα μικρό απόσπασμα, το οποίο και μπορείτε να δείτε εδώ.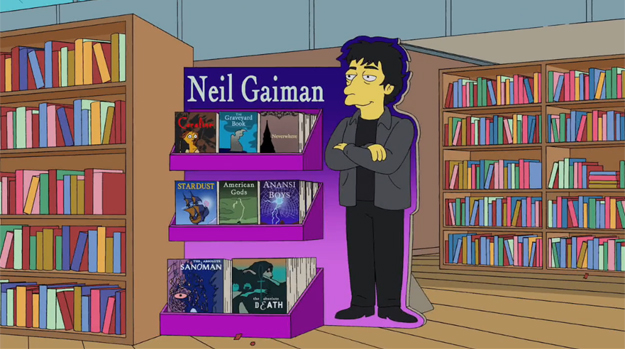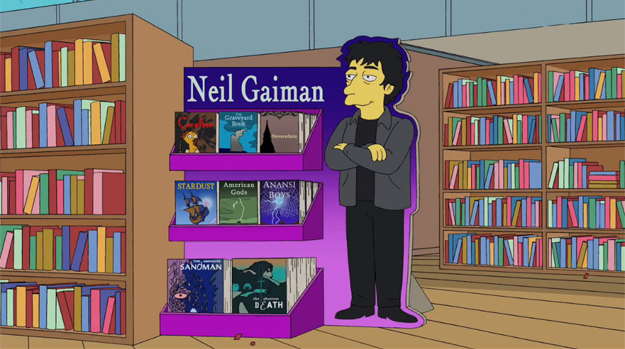 — Ο αρχιτέκτονας και καλλιτέχνης Kurt Wenner, κάνει street art, χρησιμοποιώντας στερεοσκοπική τεχνολογία, για να δημιουργήσει τρισδιάστατα έργα. Ιδού η τελευταία δουλειά του.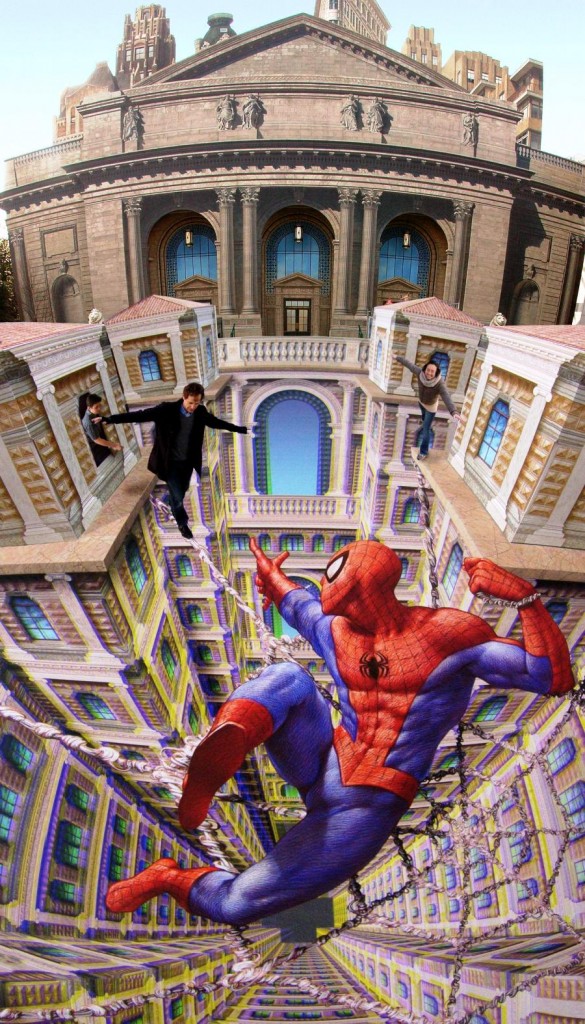 — Το trailer του Cartoon Network για το πρόγραμμα DC Nation, που θα ξεκινήσει το 2012.

— O cartoonist Derek Kirk Kim (SAME DIFFERENCE AND OTHER STORIES, THE ETERNAL SMILE, GOOD AS LILY) ολοκλήρωσε την πρώτη σεζόν της διαδικτυακής live-action σειράς του, MYTHOMANIA. Γραμμένη και σκηνοθετημένη από τον ίδιο, η σειρά παρακολουθεί τη ζωή του cartoonist Andy Go, καθώς προσπαθεί να επιβιώσει στη βιομηχανία των comics. Δείτε το πρώτο επεισόδιο κι αν σας ψήνει, ακολουθήστε αυτό το link για τα υπόλοιπα.

— Free Comic: DARKWING DUCK #1 (full issue)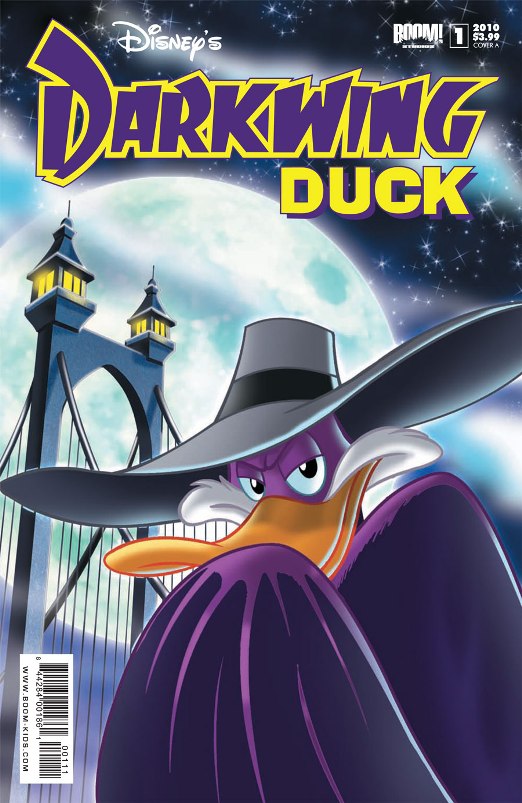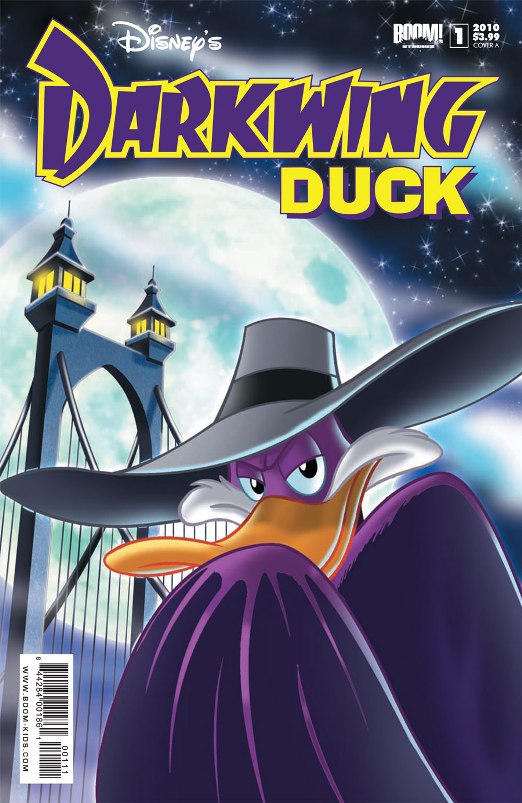 — That's all folks! Σας αφήνω με ένα σχέδιο του -πάντοτε- εξαιρετικού Craig Thompson.