Eιδήσεις, συνεντεύξεις, previews, teaser images, άρθρα, videos, εικόνες και πολλά ακόμη, στην πληρέστερη ανασκόπηση της εβδομάδας που πέρασε!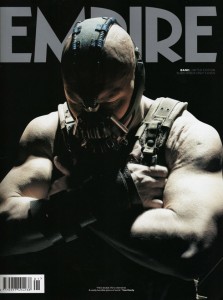 — To κανάλι Syfy παράγγειλε το σενάριο ενός ωριαίου πιλότου, με πρωταγωνιστή τον χαρακτήρα της DC, Booster Gold. (…)
— Η Marvel έδωσε, σε συνεργασία με το Associated Press, πληροφορίες σχετικές με το περιεχόμενο του FANTASTIC FOUR #600. SPOILER ALERT! (…)
— R.I.P. Mark Hall: "Έφυγε" ο δημιουργός του Danger Mouse και του Count Duckula. (…)
— Image Expo: To νέο convention της εκδοτικής, από 24 έως 26 Φεβρουαρίου, στο Oakland Cοnvention Center. (…)
— To περιοδικό EMPIRE φιλοξενεί, τόσο στα εξώφυλλά του, όσο και εσωτερικά, νέες φωτογραφίες και πληροφορίες σχετικά με τη νέα ταινία Batman, THE DARK KNIGHT RISES. SPOILER ALERT! (…)
— Ο Ηλίας Κυριαζής συμπληρώνει μια δεκαετία καριέρας και το γιορτάζει, το Σάββατο 3 Δεκεμβρίου, στο comic shop, TILT, παρουσιάζοντας παράλληλα, το νέο comic του, THE DRAGON… AND THE GHOST. (…)
Charles Burns @Paul Gravett Com
"There's a part of me in all of my characters but in my more recent work, I've made an effort to put more of myself into the story to make them more "character driven". With X'ed Out, I'm getting closer to depicting how my brain actually works. Doug slowly reveals his story in a very elliptical, elusive way, almost as if he's "in denial" but still trying to examine and analyse the predicament he finds himself in. The fragmented storytelling and the free association with dream/fantasy imagery reflect his thought process and ultimately reflects mine as well. So Doug isn't really a fictional version of me but his experiences, both internal and external are a reflection of my experiences. Though I was never as good-looking as most of the characters I draw in Black Hole and X'ed Out. And I never got to meet a girl with a tail. Not yet anyway." 
Kieron Gillen (UNCANNY X-MEN) @Comic Book Resources
"These are powerful and egocentric characters. One of the main reasons people become "villains" is because they want something and their weakness makes them reach for it. Since several of the team members are recovering villains, that will become quite evident in their first outing," Gillen said. "I wanted an interesting dynamic for this group, and they are trying to be a team. Even so, they're all professionals. Even Hope, who has the least amount of field experience, was trained from birth by Cable, so she's probably one of the most highly trained people in the Marvel Universe, These characters are all aware they have a job to do. They're all quite capable of following orders, but they'll, of course, question them at times, and different characters, like Storm and Namor, will have different reasons for doing so. They'll do the job but make it clear they don't necessarily like to do the job."
Eduardo Risso @Comics Bulletin
"The truth is that I do not like the world of superheroes too much, though I am aware that the largest market is within them. That means that every so often I must do something related to them. In that way, Batman is my favorite."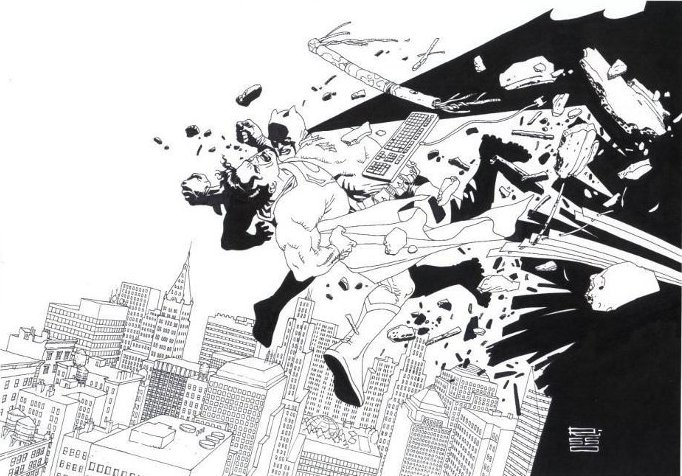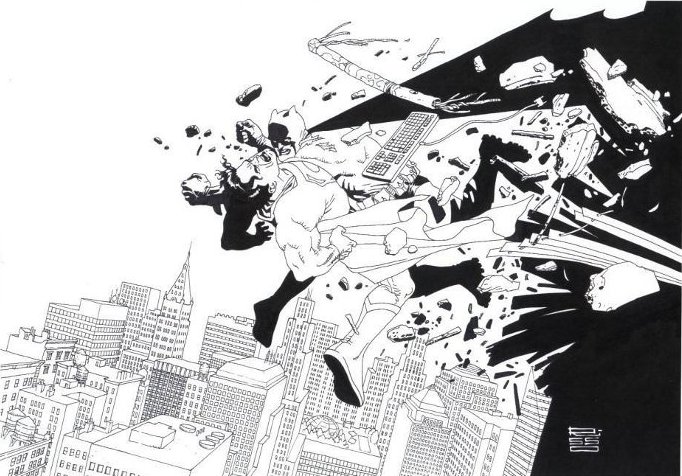 Spain Rodriguez @Babylon Falling
"This is what I love to do. I actually never thought that it would last. I thought sooner or later this is going to collapse and I'll try to get a job at Marvel or something, but it just kind of kept on going. There were times when I thought, yeah this stuff is dead, and then something would happen. We had this big show, I think it was '89, in New York City at the Psychedelic Solution, and there were crowds going around the corner. I kept thinking, "This is the height of my career, from here it's downhill." But something keeps coming up."
Alex Ross @Graphic NYC
"The best thing I love about making comics is that even when I complain about working for DC and Marvel, most of the things I do for them is what I've seen in my mind's eye. I've been able to use their characters and make them match my own crude interpretations… and obviously much more important things that were absolute freedom in my eyes. My creative instincts and concepts have largely been honored by the deals I've gotten in comics, and independent publishers offer even more freedom. There's absolute artistic fulfillment that I get from comic books. This is what I've wanted to do since I was four, and I don't have regrets on the career path that I took."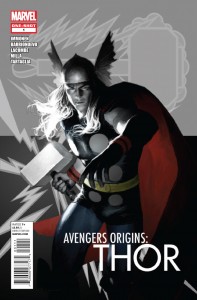 Blue Water:  — BANEBERRY CREEK ACADEMY FOR WAYWARD FAIRIES #1 (C.W. Cooke – Rene Leon)  — ISIS: FIRST FLIGHT OF HORUS #1 (Darren G. Davis, Kenton Daniels – Andre Araujo)
Boom! Studios:  — DARKWING DUCK/DUCKTALES: DANGEROUS CURRENCY TPB (Warren Spector, Ian Brill – James Silvani, Jose Massaroli)
DC:  — THE RAY #1 (Justin Gray, Jimmy Palmiotti – Jamal Igle, Rich Perrotta)
Dynamite:  — RED SONJA: REVENGE OF THE GODS TPB (Luke Lieberman – David Sampere)  — THE WARRIORS OFFICIAL MOVIE ADAPTATION TPB (David Atchison – Chris DiBari, Tommy Patterson)
Image:  — NO PLACE LIKE HOME #1 (Angelo Tirotto – Richard Jordan)  — SUPER DINOSAUR TPB, VOL. #1 (Robert Kirkman – Jason Howard)  — WITCH DOCTOR: THE RESUSCITATION #1 (Brandon Seifert – Lukas Ketner)
Marvel:  — AVENGERS ORIGINS: THOR: FOR ASGARD #1 (Kathryn Immonen – Al Barrionuevo)
— To FANTASTIC FOUR #600 συμπίπτει με τα 50 χρόνια ύπαρξης της σειράς, και το Newsarama παρουσιάζει ένα cover gallery με όλα τα επετειακά τεύχη.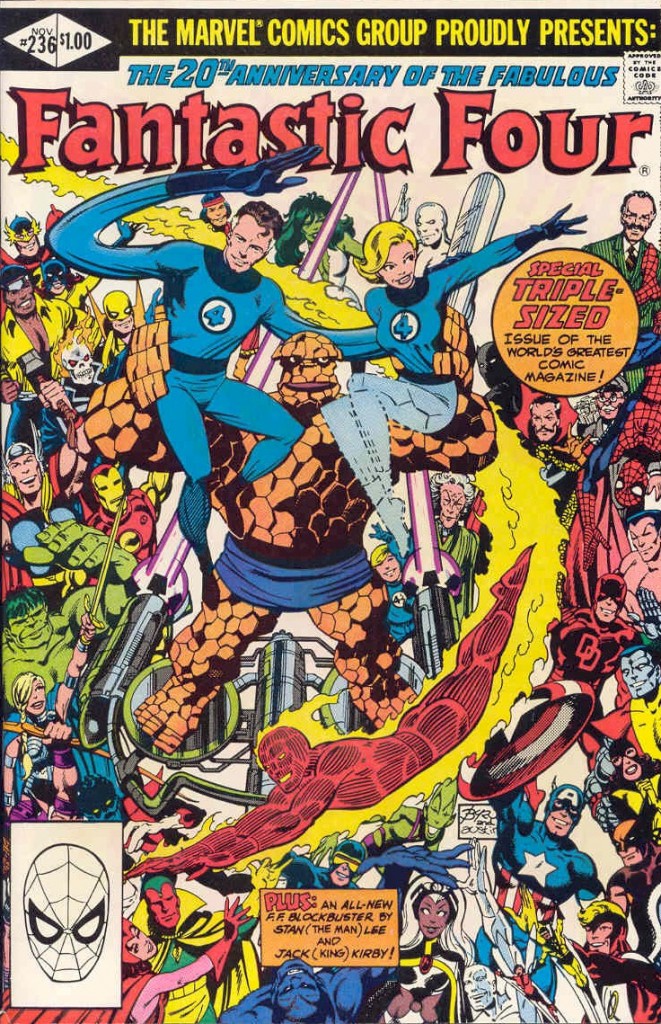 — Ένα νέο all-star blog, με τίτλο What Not, φιλοξενεί artwork των Amanda Conner, Andrew Robinson, Becky Cloonan, Bill Sienkiewicz, Cliff Chiang, Dan Panosian, Duncan Fergredo, Eric Canete, Jock, Mark Chiarello, Mike Oeming, Dave Johnson και Sean Phillips.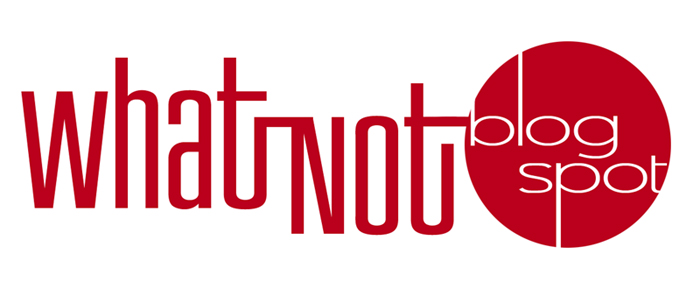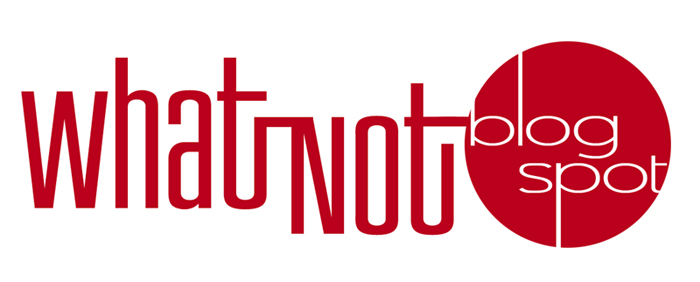 — Ο Duncan Fegredo σχεδιάζει τον Joker.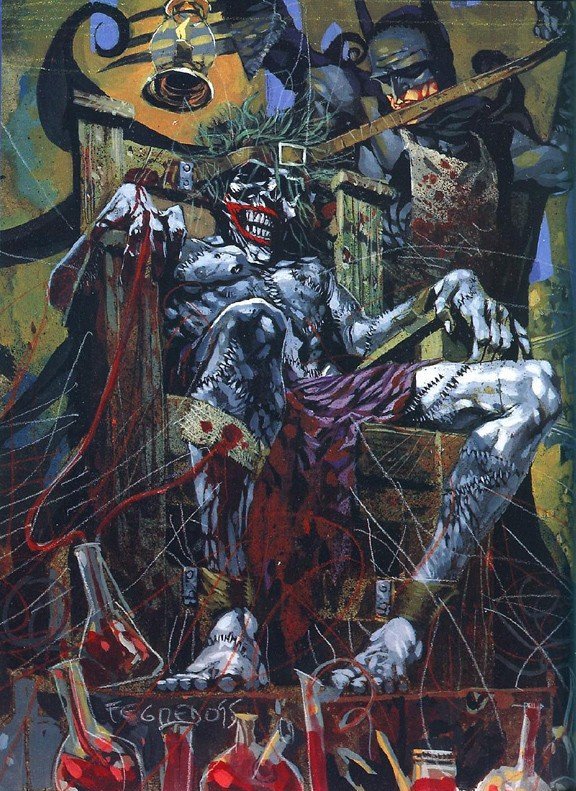 — Το MY COMIC-SHOP DOCUMENTARY δεν αξιώνει -όπως άλλα ντοκιμαντέρ- την παρουσία διάσημων ή επιδραστικών δημιουργών, αλλά πολλών χαμογελαστών geeks! Απλά και "οικογενειακά".

— Το AVENGERS ANNUAL #10 τα είχε όλα: Την πρώτη εμφάνιση της Rogue, τους X-Men σε ρόλο guest star, την πολυσυζητημένη ιστορία της Carol Danvers (Ms. Marvel)… Όλα εκτός από ένα αξιοπρεπές εξώφυλλο. Τριάντα χρόνια πριν το τεύχος κυκλοφόρησε έτσι…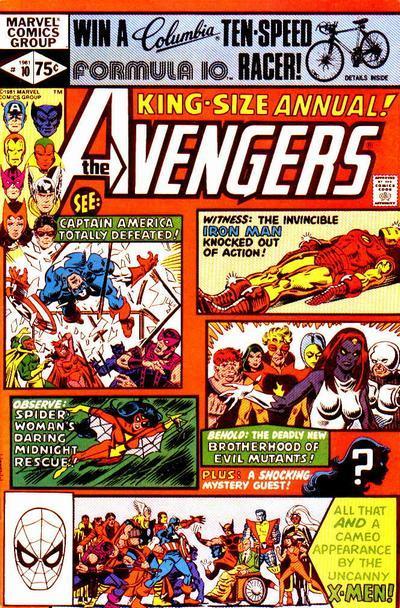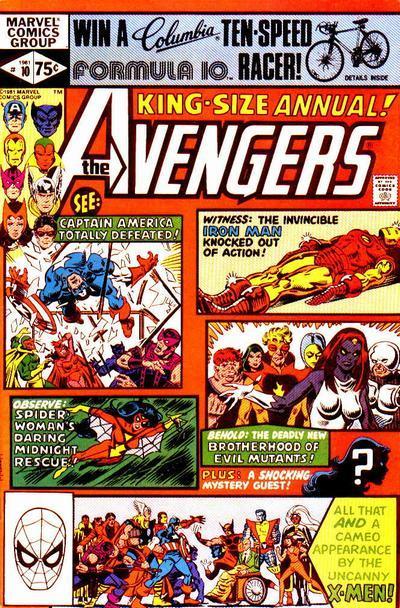 … και σήμερα, τριάντα χρόνια μετά, ο σχεδιαστής Michael Golden επιχειρεί να διορθώσει το "έγκλημα". Βλέπει κανείς, εκεί στη Marvel, ή τσάμπα παιδεύεται ο άνθρωπος;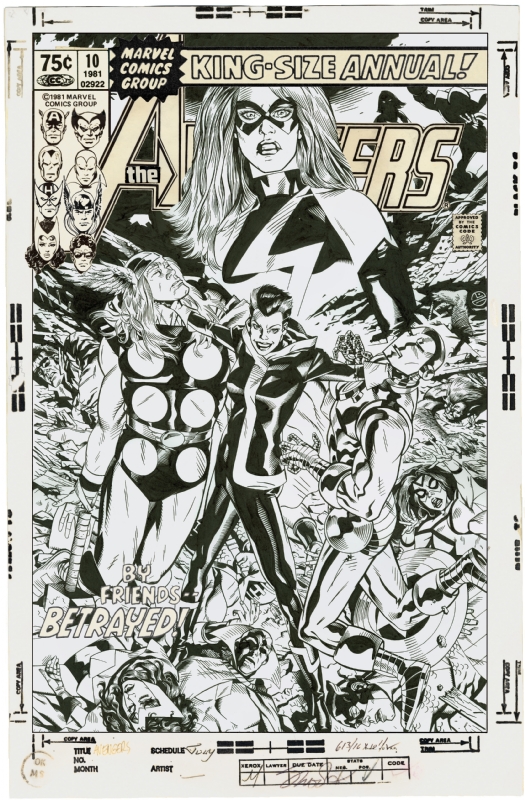 — Ο Bill Sienkiewicz σχεδιάζει Conan.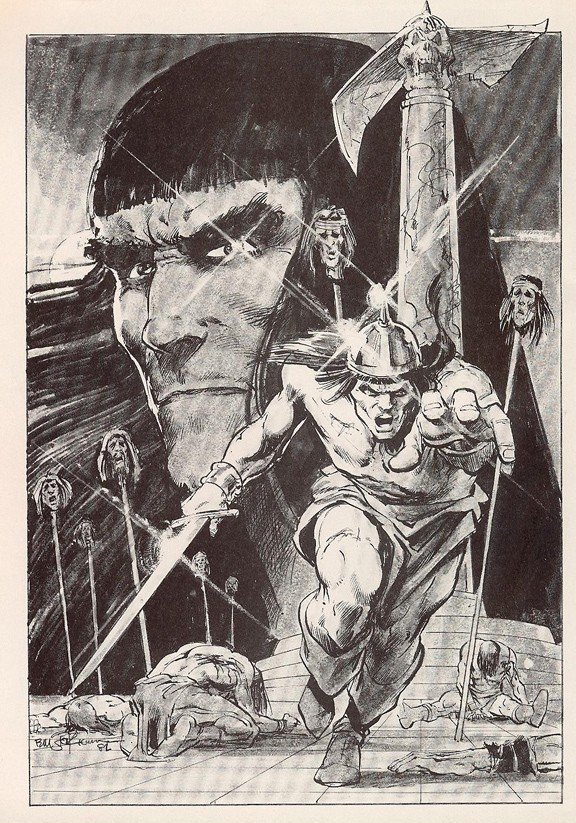 — Η Αναγεννησιακή Wonder Woman είναι σχεδόν disturbing.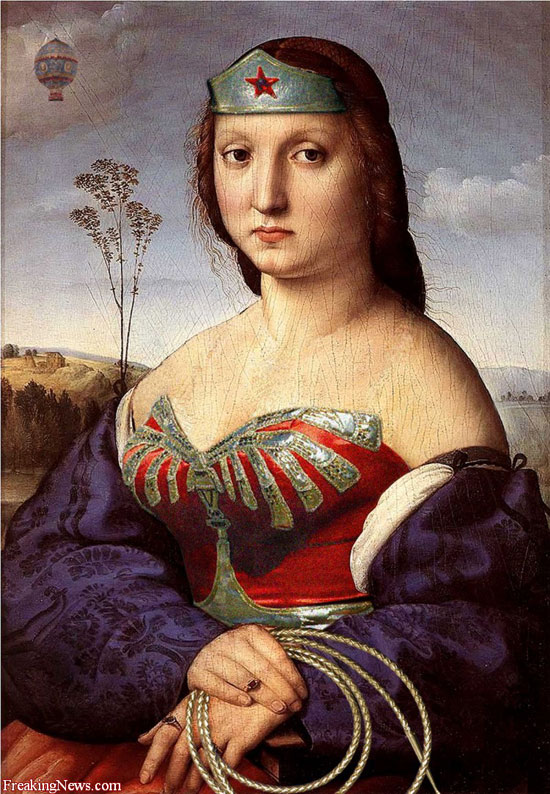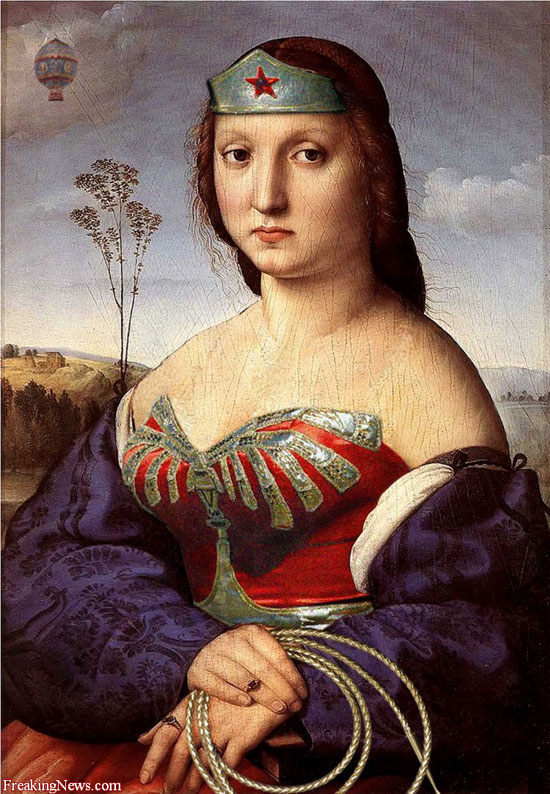 — Επιστροφή στο σήμερα, με το variant εξώφυλλο του Mike Choi για το BATMAN #4.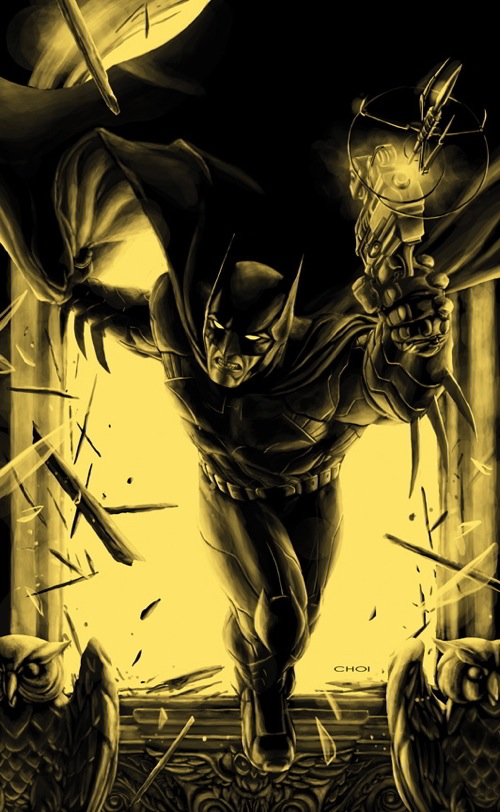 — That's all folks! Σας αφήνω παρέα με ένα Marvel Artist Profile Portfolio, από το 1970 , αποτελούμενο από προφίλ και πορτρέτα/pin-ups των John Buscema, Gene Colan, John Romita, Marie Severin, Jim Steranko και Herb Trimpe. (Kαι ναι, είναι από αυτά που σου πέφτει το σαγόνι.)