Top 100 Film & TV Adaptations
80-71: "Holy sardine, Batman!"
75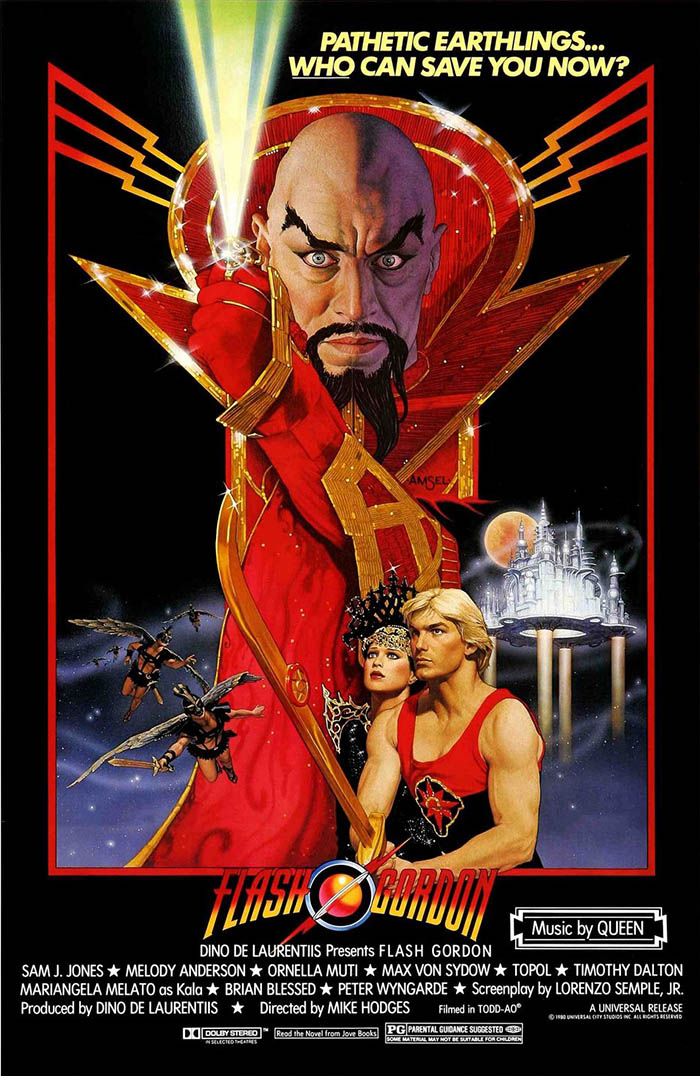 Flash Gordon
1980
WritersLorenzo Semple Jr., Michael Allin
Director
Mike Hodges
CastSam J. Jones, Melody Anderson, Max von Sydow, Ornella Muti, Timothy Dalton
Starling Films
"Flash! Ah aaaaaahhh! Savior of the universe!". Σίγουρα, το soundtrack της ταινίας από τους Queen βοήθησε στο να μείνει αυτή η ταινία για πάντα χαραγμένη στην συλλογική συνείδηση, αλλά δεν ήταν μόνο αυτό. Η ταινία που παραλίγο να γυρίσει ο Fellini αναδείχθηκε σε μια από της πλέον cult ταινίες της εποχής μας στα χέρια του Mike Hodges.
Το FLASH GORDON του Alex Raymond είναι ένα από τα σημαντικότερα comic strips όλων των εποχών, απάντηση στον Buck Rogers, το οποίο ενέπνευσε πολλούς δημιουργούς της εποχής να γράψουν space opera, ανάμεσα τους και τον George Lucas. Πολλοί θα συμφωνήσουν ότι η ταινία δεν είναι ανάλογη του comic και μάλλον έχουν δίκιο.
Άσχετα, όμως, με το αν η ταινία είναι κοντά στο comic strip ή όχι, παραμένει μια από της πιο cool και cult ταινίες ever, με αξιομνημόνευτες ερμηνείες, διαλόγους, κουστούμια και μουσική. Αξίζει κάθε λεπτό του χρόνου σας.