Top 100 Film & TV Adaptations
70-61: "Keep your friends close, keep your enemies closer"
Μπορεί τα 6/10 της συγκεκριμένης δεκάδας να αποτελούνται από υπερήρωες της Marvel, αλλά δεν λείπουν και δύο πάρα πολύ γνωστές πόλεις του DC Universe. Η κορυφαία ατάκα, πάντως, ανήκει δικαιωματικά στον coolest man on the planet, Wesley Snipes!
70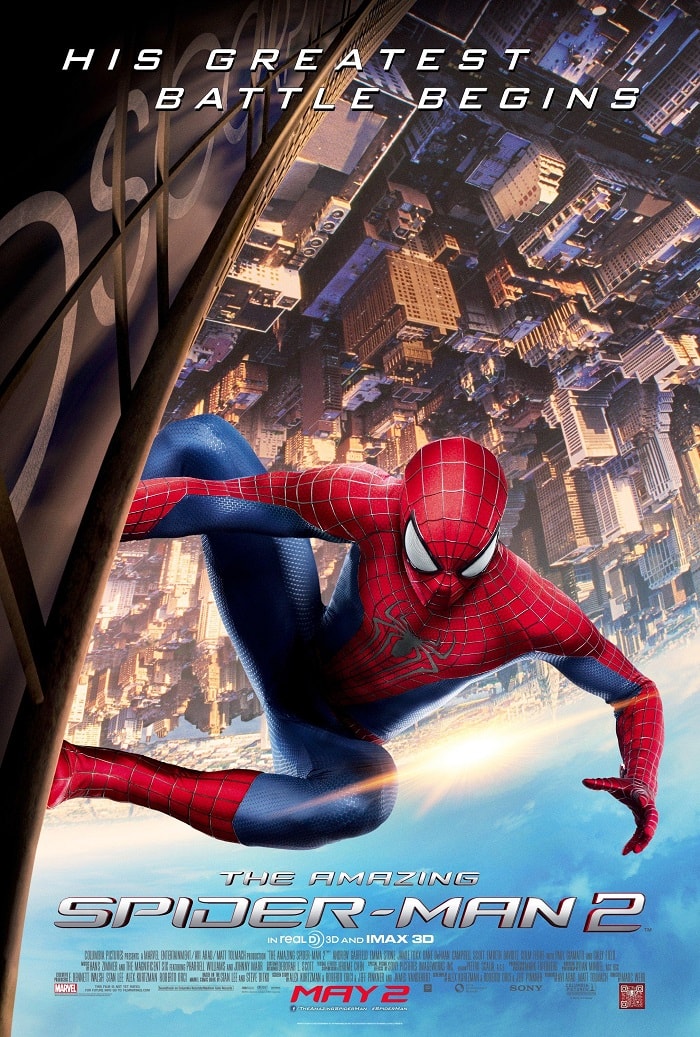 The Amazing Spider-Man 2
2014
WritersAlex Kurtzman, Roberto Orci, Jeff Pinkner, James Vanderbilt
Director
Marc Webb
CastAndrew Garfield, Emma Stone, Dane DeHaan, Jamie Foxx, Felicity Jones, Paul Giamatti, Sally Field
Columbia Pictures
Μετά το THE AMAZING SPIDER-MAN του 2012, οι απαιτήσεις των Spider-fans ήταν σε all-time low. Το THE AMAZING SPIDER-MAN 2, δίχως να είναι Η ΤΑΙΝΙΑ, κατάφερε να ξανακάνει το μέσο θεατή να νιώσει πως βλέπει ταινία με πρωταγωνιστή… τον Spider-Man.
Η διαρκής μάχη του Peter Parker είναι πάντα εδώ, όπως και η συνειδητοποίηση πως, well, with great power comes great responsibility. Ξύλο, έξυπνες (ή "έξυπνες") ατάκες, πόζα, ξύλο, ρομάντζο, εντυπωσιακά εφέ, ξύλο… τί άλλο μπορεί να ζητήσει κανείς; Ένα, κατά τα άλλα, αδιάφορο cast, κατορθώνει να δώσει, συνολικά, αξιοπρεπείς ερμηνείες, σε γνωστούς και αγαπημένους heroes και villains.
Το τελικό αποτέλεσμα ήταν, αν και δεν εντυπωσίασε τρομερά ούτε το κοινό ούτε τους κριτικούς, ήταν, αν μη τι άλλο, μία διασκεδαστική ταινία, που κατάφερε να διώξει από το μυαλό μας την αμέσως προηγούμενη με πρωταγωνιστή τον αραχνο-φίλο μας.