Top 100 Film & TV Adaptations
70-61: "Keep your friends close, keep your enemies closer"
61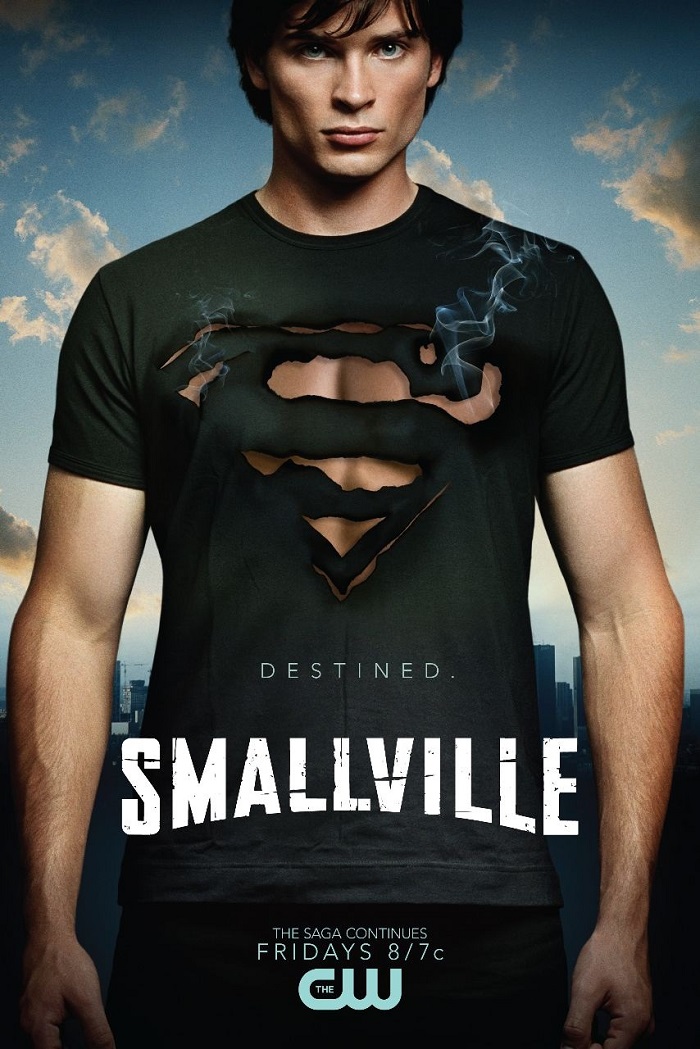 Smallville
2001-2011
WritersAlfred Gough, Miles Millar
DirectorsJames Marshall, Greg Beeman, Mike Rohl, Jeannot Szwarc
CastTom Welling, Allison Mack, Kristin Kreuk, Michael Rosenbaum, Jon Glover, Sam Jones III, Annette O'Toole, John Schneider, Erica Durance
The WB, The CW
Το 2001, σε μια εποχή που η δημοτικότητα του Superman μόνο στα πάνω της δεν ήταν και είχαν περάσει τέσσερα χρόνια από το τέλος του ιδιαίτερα δημοφιλούς LOIS & CLARK: THE NEW ADVENTURES OF SUPERMAN (που είχε κατρακυλήσει, βέβαια, προς το τέλος), ήρθε το SMALLVILLE, για να αποδείξει, για άλλη μια φορά, την τεράστια δύναμη που έχει ο ήρωας και το supporting cast του, όταν αξιοποιηθούν σωστά.
Με motto το "no tights, no flights", η σειρά ξεκίνησε ως teen drama στη Smallville και κατέληξε με τον Clark στη Metropolis και τη Daily Planet. Όταν ολοκληρώθηκε, μετά από δέκα ολόκληρα χρόνια, το SMALLVILLE είχε κερδίσει – επάξια – μία θέση ανάμεσα στις κορυφαίες μεταφορές comics στη μικρή οθόνη και είχε κατακτήσει όχι μόνο τον τίτλο της μακροβιότερης αμερικανικής σειράς βασισμένης σε comics, αλλά και αυτόν της σειράς επιστημονικής φαντασίας με τα περισσότερα επεισόδια στην αμερικανική τηλεόραση.