Top 100 Film & TV Adaptations
60-51: "Manners maketh man"
52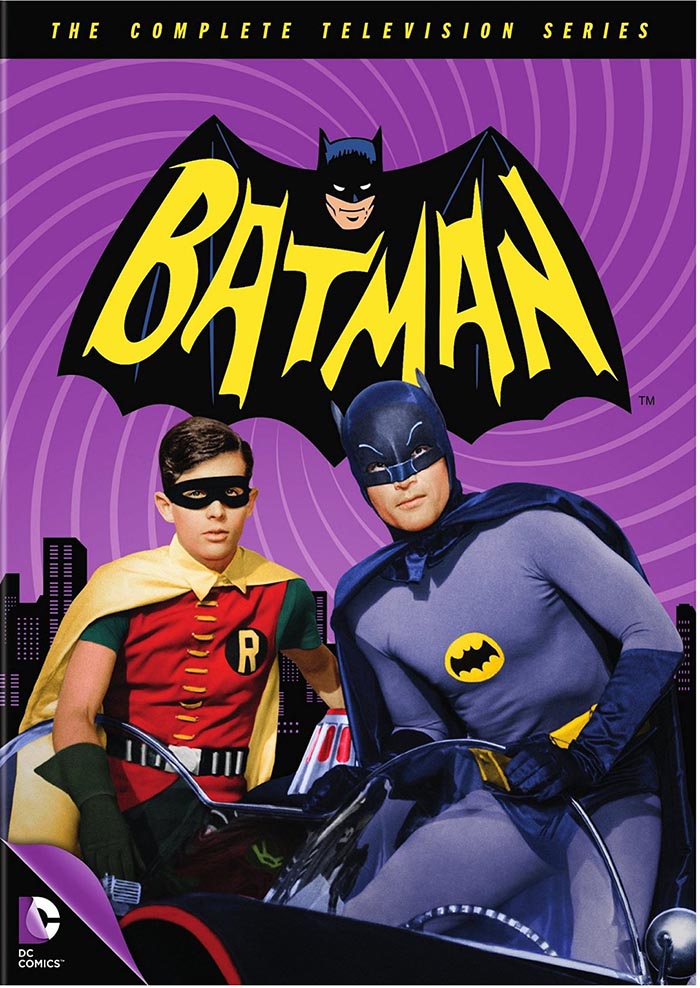 Batman
1966-1968
WritersWilliam Dozier, Lorenzo Semple Jr., Stanley Ralph Ross, Charles Hoffman
DirectorsOscar Rudolph, James B. Clark, George Waggner
CastAdam West, Burt Ward, Alan Napier, Neil Hamilton, Yvonne Craig, Burgess Meredith, Cesar Romero, Julie Newmar
ABC
Στην εποχή μας, οι γραμμές ανάμεσα σε καλό και κακό πρέπει να είναι δυσδιάκριτες. Επικρατεί παντού σκοτάδι και οι ήρωες έχουν τόσα ελαττώματα και ψυχολογικά προβλήματα, που θα έκαναν τον Φρόιντ πανευτυχή. Σε μια τέτοια εποχή, η παιδικότητα, η πολυχρωμία, η αμεσότητα και η (επιφανειακή) αφέλεια της σειράς των 60s, μοιάζουν καταδικασμένες να γίνουν αντικείμενο χλευασμού από fans που είναι "too smart for their own good"…
Για την εποχή που βγήκε στη μικρή οθόνη, όμως, ήταν ακριβώς αυτό που έπρεπε. Συνδύαζε την straightforward περιπέτεια με το χιούμορ, είχε σαφείς διαχωρισμούς ανάμεσα σε ήρωες και villains και δε φοβόταν τα puns, τα cliffhangers και το παιδικό κοινό, στο οποίο απευθυνόταν. Δε φοβόταν να μοιάζει με υπερηρωικό comic (φωτεινά χρώματα, ρεεε!!!) και κυρίως δεν φοβόταν να διακωμωδήσει ελαφρώς την απλοϊκή γραφή του genre, χωρίς όμως να το ξεφτιλίζει – laugh with us and not at us, Hollywood!
Υπέροχη αισθητική, εξαιρετικό cast (ο Adam West είναι μακράν ο καλύτερος live action Batman ever!) και άφθονη διασκέδαση. Με μια λέξη, fun!
Αλλά και τίποτα από τα παραπάνω να μην ίσχυε, η Yvonne Craig ως Batgirl και η Julie Newmar ως Catwoman ήταν σίγουρα more than enough…