Top 100 Film & TV Adaptations
40-31: "Do I get to say thank you this time?"
35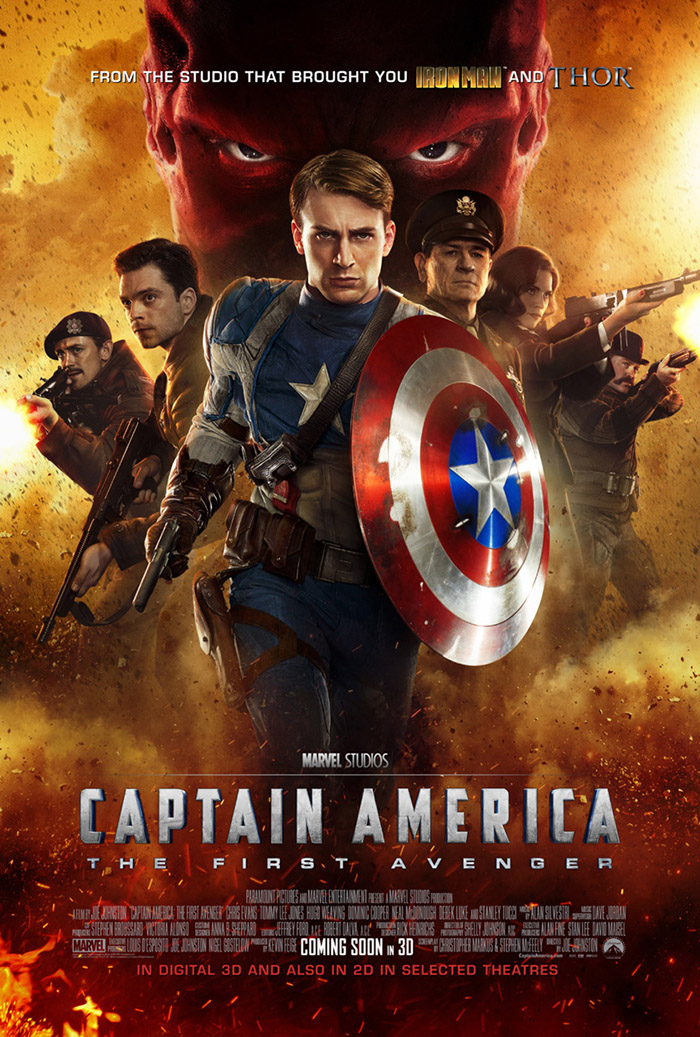 Captain America: The First Avenger
2011
WritersChristopher Markus, Stephen McFeely
Director
Joe Johnston
CastChris Evans, Hugo Weaving, Hayley Atwell, Sebastian Stan, Tommy Lee Jones, Dominic Cooper
Marvel Studios
Ένα από τα πολλά, φαινομενικά ακατόρθωτα, επιτεύγματα του Marvel Cinematic Universe ήταν που έκανε star (πολύ) μεγάλου βεληνεκούς ήρωες που δεν είχαν την μεγαλύτερη fanbase στους αμύητους. Ο Iron Man ήταν πιο εύκολος να τον προμοτάρεις. Αλαζόνας, badass, γυναικάς, πανέξυπνος, πολεμάει τρομοκράτες φορώντας μια υπερπανοπλία (βοηθάει που η πρώτη του ταινία ξεπέρασε κάθε προσδοκία). Τι κάνεις, όμως, όταν ο αρχηγός της ομάδας, γύρω από την οποία έχεις σχεδιάσει το μέλλον των ταινιών σου έχει χαρακτήρα προσκόπου και φέρει την αμερικανική σημαία ως σύμβολο του; Πώς τον κάνεις cool στις μάζες; Ξεκινάς σιγά-σιγά. Kαι αυτό ακριβώς αποτελεί το THE FIRST AVENGER: μια σταδιακή αρχή.
Στη σκηνοθετική καρέκλα, ο Joe Johnston (που ακόμα μια φορά – μετά το THE ROCKETEER – αποδεικνύει πως το κατέχει με την περίοδο του Β' Παγκοσμίου Πολέμου) μας παραδίδει μια ταινία με technicolor αποχρώσεις, στην οποία πιάνει τον παλμό του Captain America, ως ενός νεαρού που απλά θέλει να κάνει καλό και να βοηθά τους αβοήθητους, αντιμετωπίζοντας νταήδες σε όποια μορφή τους βρει, από τραμπούκους συνομήλικούς του μέχρι Ναζί. O Chris Evans αποδεικνύεται η καλύτερη δυνατή επιλογή για τον ομώνυμο ρόλο και η Hayley Atwell κάνει την πρώτη της εμφάνιση ως Peggy Carter, ρόλο που θα συνεχίσει να ερμηνεύει σε άλλες ταινίες και σειρές της Marvel με ανάλογη επιτυχία.