Ολοκληρώνεται Το The Adventures Of Augusta Wind
Έρχεται το τελευταίο κεφάλαιο της επιτυχημένης σειρά του Βασίλη Γκογκτζιλά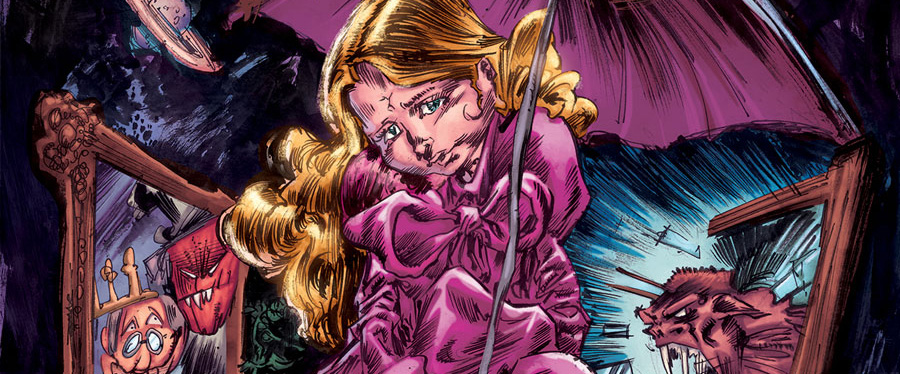 Η IDW Publishing και ο Βασίλης Γκογκτζιλάς μας ενημερώνουν πως επίκειται η κυκλοφορία του νέου limited series THE ADVENTURES OF AUGUSTA WIND: LAST STORY, σε σχέδιο του Έλληνα καλλιτέχνη και σε σενάριο του J.M. DeMatteis. Διαβάστε περισσότερα στο δελτίο Τύπου που ακολουθεί.
THE ADVENTURES OF AUGUSTA WIND: LAST STORY

(W) J. M. DeMatteis (A/CA) Vassilis Gogtzilas

Beginning the five-issue conclusion of this epic, all-ages fantasy! With a malevolent entity about to un-tell every story ever told, erase every character ever imagined (including you!), it's up to Augusta Wind, Mr. Snabbit, the Omniphant and Upton Snuff to stop the Story Killer and save the Storiverse. But weird worlds, bizarre creatures and terrible dangers await them-and victory is not assured!

• From the imagination of Eisner Award-winner J.M. DeMatteis – creator of the celebrated all-ages fantasies Abadazad, The Stardust Kid and Imaginalis.
• With mind-blowing art from Vassilis Gogtzilas, critically-acclaimed, visionary artist of The Bigger Bang.
• For fans of Alice in Wonderland, The Wizard of Oz, A Wrinkle in Time and The Chronicles of Narnia.
• Part of IDW's five-week Creator Visions event! Five creator-driven books, launched in five straight weeks!