Kate Niemczyk Interview
Maybe one day I will draw my own comics

Στο πλαίσιο του Comicdom Con Athens 2017 είχαμε τη χαρά να φιλοξενήσουμε ένα από τα ανερχόμενα ταλέντα των αμερικανικών comics, την προερχόμενη από την Πολωνία Kate Niemczyk. Μεγάλη fan των video games, εργάστηκε σε εικονογραφήσεις animation, για τίτλους όπως ESCAPE DEAD ISLAND, MIGHT AND MAGIC HEROES VII και THE WITCHER 3: WILD HUNT, προτού ξεκινήσει την καριέρα της στα comics το 2016, όταν ανέλαβε τη θέση του μόνιμου σχεδιαστή στη νέα σειρά MOCKINGBIRD της Marvel, σε σενάριο της Chelsea Cain.
Παρά το φορτωμένο πρόγραμμά της, που ήταν γεμάτο με υποχρεώσεις (συμμετείχε σε Q&A, Signing, Panel και Sketch Event), δε θα μπορούσαμε να αφήσουμε την ευκαιρία να πάει ανεκμετάλλευτη και να μη συζητήσουμε μαζί της για τη μέχρι τώρα πορεία της. Και δεν υπήρχε ιδανικότερο μέρος από τον όγδοο όροφο της Ελληνοαμερικανικής Ένωσης, με θέα τον ιερό βράχο της Ακρόπολης!
Kate, welcome to Comicdom Con Athens 2017, we're happy to have you here! How's your experience so far?
It depends. Do you ask me about Greece or about Comicdom?
Both.
Great! It's the same answer!
Let's start by talking about your beginnings as a professional illustrator. From what we've read, you started in the video game industry.
Actually, I started with advertisement and animation. I had been doing animation for TV commercials and stuff like that. That's when it started being a real job. And then later I worked in some games. My boyfriend and his brother own an animation studio, Division 48, that makes animation for MIGHT & MAGIC HEROES VII and other games, so I did some illustrations with them. And then I started to think that, maybe now was my chance to do what I wanted to do and draw comics. I got some spare money, and took a leap of faith.
Were you a comic book fan growing up?
Growing up, not so much, because I didn't read a lot of comics as a kid. Mostly ASTERIX, Donald Duck and manga.
Is there a big variety of translated comics from United States, Europe or Japan available in Poland?
In the 90s, there was a huge variety of comics. BATMAN, SPIDER-MAN and so on. But later there was a drop in what was available. Recently there's been a rise in the output again.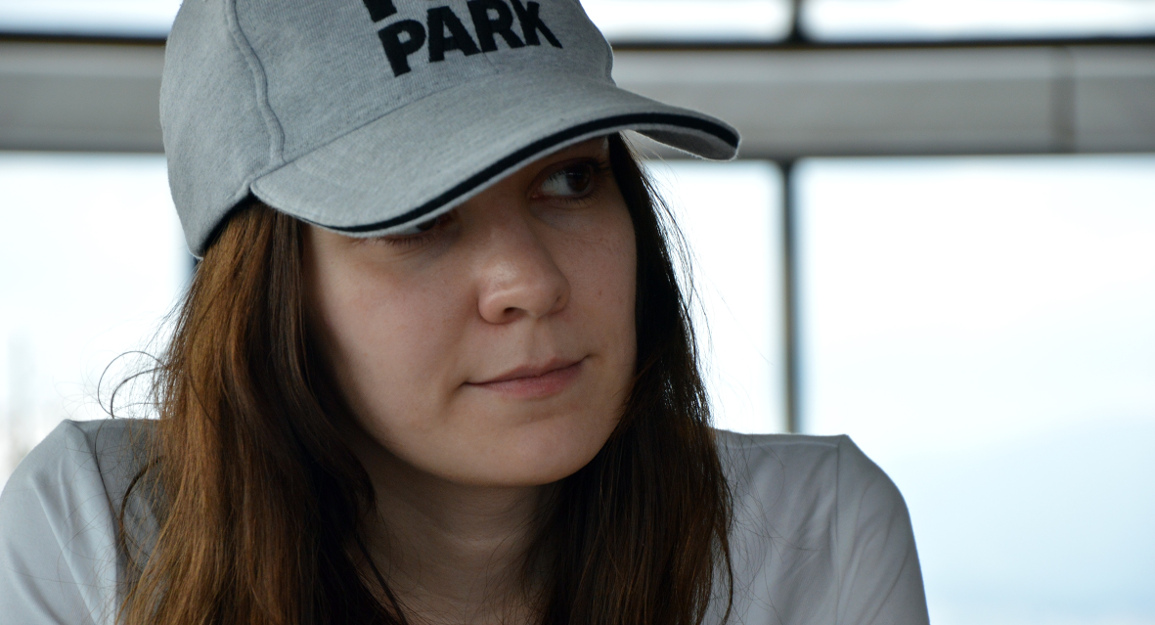 So, how did you break into comics and, more specifically, American comics?
It's a funny story, because when I decided I wanted to draw comics, I made a portfolio and I wanted to show it to some editor from a small international publisher. But before I started to send that portfolio, my friend told me that Marvel talent hunter, C.B. Cebulski, would be attending the International Comic Festival in Łódź and I should show him my portfolio.
So you started from a very small publisher…
[Laughing] Yes! I was a little hesitant, but he convinced me, I showed it to C.B. Cebulski, he liked it and told me to contact Marvel via e-mail. They asked me if I would like to draw MOCKINGBIRD and I said "Yes, of course"! So, that was the beginning.
What was mainly in your portfolio? Superheroes? Fantasy? What attracted them? I'm asking because Marvel Comics publish a very specific genre of comics. What do you think they saw in your art?
It's not my opinion, actually, but my friends used to tell me that my drawing style is very mainstream and is something that they [Marvel] may like. But my portfolio wasn't anything like superheroes. It was comic strips from video games and fantasy stuff.
Tell us a few things about MOCKINGBIRD and your experience working in that title.
The project was pretty cool, especially because of [writer] Chelsea Cain, who is a very funny person. Right now I miss her e-mails, which were very funny! But workwise it was kind of tough for me, because it was the first monthly comic I worked on. Until then, I used to draw illustrations for which I had some more time. MOCKINGBIRD was me trying to manage my new workflow. I was really slow at the beginning, but there was no pressure actually.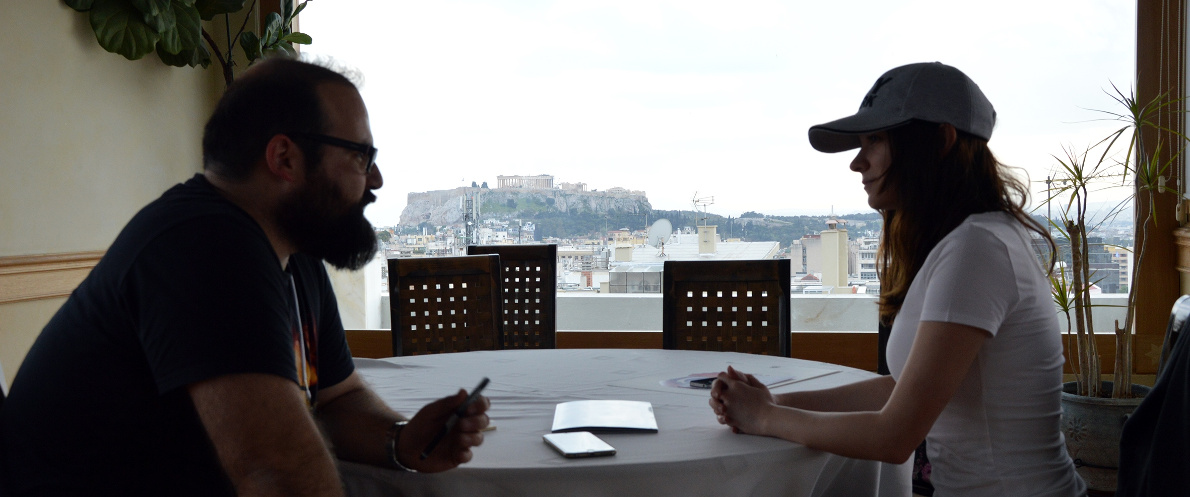 In recent years, we see more and more international artists break into American comics and this transition becoming easier than in previous years. Do you think that this also means that they become more expendable?
I don't think so. I think that it depends on the artist's work. If the publisher knows you are reliable and on schedule you will find many propositions. There is still a need for new artists.
Having worked in the comics industry and the video game industry, what are the differences for an artist in working in each one?
The main difference is that when you work in comics, it's just you. You have your style and people recognize you. When you work on a video game, you work as a team, you do what the company needs and the concept art look the same.
So, where do you think there is more freedom for the artist to express himself or herself?
I don't know. If you work on mainstream comics, there are many things that have already been established. If you work for a video game, creating concept art there is more freedom. But it always depends on the material.
And which do you prefer?
Comics!
Despite having less freedom?
Yes, because maybe one day I will draw my own comics.
Many artists in recent years prefer publishers like Image, where they have their own creator owned titles. Do you see that as a possibility in your future?
Well, I still work for Marvel, and when you work for a monthly title, there is no time for other projects. I have some plans for the future and I have one writer in my mind that we could do something together, but I cannot say anything specific yet.
Lastly, can you tell us anything else about your plans in the near future?
The only thing I can tell is that I will be drawing something for Marvel, when I will be back from Greece. I'm starting a new project for them.
Thank you and we hope to see you again in Comicdom Con Athens in the future!
Thank you!