Οι Υποψηφιότητες Των Eisner Awards 2014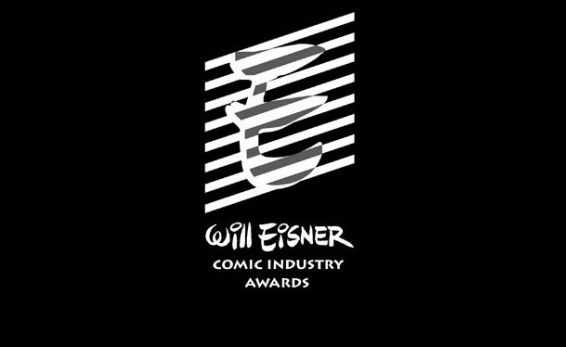 To Comic-Con International ανακοίνωσε τις υποψηφιότητες για τα φετινά Will Eisner Comic Industry Awards. Τρεις τίτλοι έσπασαν το φράγμα των τριών υποψηφιοτήτων έκαστος: Πρόκειται για τα HAWKEYE της Marvel, SAGA της Image, και THE WAKE από τη DC/Vertigo. Οι εκδοτικές με τις περισσότερες υποψηφιότητες είναι η Image (με 17 και 3 μεικτές) και η Fantagraphics με 18. Ακολουθεί η Dark Horse με 12 υποψηφιότητες (και 1 μεικτή), η DC και το Vertigo imprint με 8 και 2 μεικτές, ενώ η Marvel έχει 6 (και 4 μεικτές).
Οι καλλιτέχνες με τις περισσότερες υποψηφιότητες (τρεις έκαστος) είναι οι David Aja, Matt Fraction, Gilbert Hernandez, Sean Murphy, Matt Phelan, Nate Powell και Fiona Staples.
Η φόρμα ψηφοφορίας για τα βραβεία θα αναρτηθεί σύντομα στο www.eisnervote.com. Δικαίωμα ψήφου έχουν όλοι οι επαγγελματίες της αμερικανικής βιομηχανίας και το deadline είναι η 13η Ιουνίου. Τα αποτελέσματα της ψηφοφορίας θα ανακοινωθούν την Παρασκευή 25 Ιουλίου, στην τελετή απονομής που θα πραγματοποιηθεί όπως κάθε χρόνο στο Comic-Con International.
Best Short Story
– "Go Owls," by Adrian Tomine, in Optic Nerve #13 (Drawn & Quarterly)
– "Mars to Stay," by Brett Lewis and Cliff Chiang, in Witching Hour (DC)
– "Seaside Home," by Josh Simmons, in Habit #1 (Oily)
– "Untitled," by Gilbert Hernandez, in Love and Rockets: New Stories #6 – (Fantagraphics)
– "When Your House Is Burning Down, You Should Brush Your Teeth," by Matthew Inman, theoatmeal.com/comics/house
Best Single Issue (or One-Shot)
– Demeter, by Becky Cloonan (self-published)
– Hawkeye #11: "Pizza Is My Business," by Matt Fraction and David Aja (Marvel)
– Love and Rockets: New Stories #6, by Gilbert Hernandez and Jaime Hernandez (Fantagraphics)
– Viewotron #2, by Sam Sharpe (self-published)
– Watson and Holmes #6, by Brandon Easton, and N. Steven Harris (New Paradigm Studios)
Best Continuing Series
– East of West, by Jonathan Hickman and Nick Dragotta (Image)
– Hawkeye, by Matt Fraction and David Aja (Marvel)
– Nowhere Men, by Eric Stephenson and Nate Bellegarde (Image)
– Saga, by Brian K. Vaughan and Fiona Staples (Image)
– Sex Criminals, by Matt Fraction and Chip Zdarsky (Image)
Best Limited Series
– The Black Beetle: No Way Out, by Francesco Francavilla (Dark Horse)
– Colder, by Paul Tobin and Juan Ferreyra (Dark Horse)
– 47 Ronin, by Mike Richardson and Stan Sakai (Dark Horse)
– Trillium, by Jeff Lemire (Vertigo/DC)
– The Wake, by Scott Snyder and Sean Murphy (Vertigo/DC)
Best New Series
– High Crimes, by Christopher Sebela and Ibrahim Moustafa (Monkeybrain)
– Lazarus, by Greg Rucka and Michael Lark (Image)
– Rat Queens, by Kurtis J. Wiebe and Roc Upchurch (Image/Shadowline)
– Sex Criminals, by Matt Fraction and Chip Zdarsky (Image)
– Watson and Holmes, by Karl Bollers, Rick Leonardi, Paul Mendoza et al. (New Paradigm Studios)
Best Publication for Early Readers (up to age 7)
– Benjamin Bear in Bright Ideas, by Philippe Coudray (TOON Books)
– The Big Wet Balloon, by Liniers (TOON Books)
– Itsy Bitsy Hellboy, by Art Baltazar and Franco (Dark Horse)
– Odd Duck, by Cecil Castellucci and Sara Varon (First Second)
– Otto's Backwards Day, by Frank Cammuso (with Jay Lynch) (TOON Books)
Best Publication for Kids (ages 8-12)
– The Adventures of Superhero Girl, by Faith Erin Hicks (Dark Horse)
– Hilda and the Bird Parade, by Luke Pearson (Nobrow)
– Jane, the Fox, and Me, by Fanny Britt and Isabelle Arsenault (Groundwood)
– The Lost Boy, by Greg Ruth (Graphix/Scholastic)
– Mouse Guard: Legends of the Guard, vol. 2, edited by David Petersen, Paul Morrissey, and Rebecca Taylor (Archaia/BOOM!)
– Star Wars: Jedi Academy, by Jeffrey Brown (Scholastic)
Best Publication for Teens (ages 13-17)
– Battling Boy, by Paul Pope (First Second)
– Bluffton: My Summers with Buster, by Matt Phelan (Candlewick)
– Boxers and Saints, by Gene Luen Yang (First Second)
– Dogs of War, by Sheila Keenan and Nathan Fox (Graphix/Scholastic)
– March (Book One), by John Lewis, Andrew Aydin, and Nate Powell (Top Shelf)
– Templar, by Jordan Mechner, LeUyen Pham, and Alex Puviland (First Second)
Best Humor Publication
– The Adventures of Superhero Girl, by Faith Erin Hicks (Dark Horse)
– The Complete Don Quixote, by Miguel de Cervantes and Rob Davis (SelfMadeHero)
– The (True!) History of Art, by Sylvain Coissard and Alexis Lemoine (SelfMadeHero)
– Vader's Little Princess, by Jeffrey Brown (Chronicle)
– You're All Just Jealous of My Jetpack, by Tom Gauld (Drawn & Quarterly)
Best Anthology
– Dark Horse Presents, edited by Mike Richardson (Dark Horse)
– Nobrow #8: Hysteria, edited by Sam Arthur and Alex Spiro (Nobrow)
– Outlaw Territory, edited by Michael Woods (Image)
– Smoke Signal, edited by Gabe Fowler (Desert Island)
– Thrilling Adventure Hour, by Ben Acker, Ben Blacker et al. (Archaia/BOOM!)
Best Digital/Webcomic
– As the Crow Flies, by Melanie Gillman, www.melaniegillman.com
– Failing Sky, by Dax Tran-Caffee, failingsky.com
– High Crimes, by Christopher Sebela and Ibrahim Moustafa (Monkeybrain), www.monkeybraincomics.com/titles/high-crimes/
– The Last Mechanical Monster, by Brian Fies, lastmechanicalmonster.blogspot.com
– The Oatmeal by Matthew Inman, theoatmeal.com
Best Reality-Based Work
– A Bag of Marbles, by Joseph Joffo, Kris, and Vincent Bailly (Graphic Universe/Lerner)
– The Fifth Beatle: The Brian Epstein Story, by Vivek J. Tiwary, Andrew C. Robinson, and Kyle Baker (M Press/Dark Horse)
– Hip Hop Family Tree, vol. 1, by Ed Piskor (Fantagraphics)
– March (Book One), by John Lewis, Andrew Aydin, and Nate Powell (Top Shelf)
– Today Is the Last Day of the Rest of Your Life, by Ulli Lust (Fantagraphics)
– Woman Rebel: The Margaret Sanger Story, by Peter Bagge (Drawn & Quarterly)
Best Graphic Album—New
– Bluffton: My Summers with Buster, by Matt Phelan (Candlewick)
– The Encyclopedia of Early Earth, by Isabel Greenberg (Little, Brown)
– Good Dog, by Graham Chaffee (Fantagraphics)
– Homesick by Jason Walz (Tinto Press)
– The Property, by Rutu Modan (Drawn & Quarterly)
– War Brothers, by Sharon McKay and Daniel LaFrance (Annick Press)
Best Adaptation from Another Medium
– The Castle, by Franz Kafka, adapted by David Zane Mairowitz and Jaromír 99 (SelfMadeHero)
– The Complete Don Quixote, by Miguel de Cervantes, adapted by Rob Davis (SelfMadeHero)
– Django Unchained, adapted by Quentin Tarantino, Reginald Hudlin, R. M. Guéra et al. (DC/Vertigo)
– Richard Stark's Parker: Slayground, by Donald Westlake, adapted by Darwyn Cooke (IDW)
– The Strange Tale of Panorama Island, by Edogawa Rampo, adapted by Suehiro Maruo (Last Gasp)
Best Graphic Album—Reprint
– The Creep, by John Arcudi and Jonathan Case (Dark Horse)
– Hand-Drying in America and Other Stories, by Ben Katchor (Pantheon)
– Heck, by Zander Cannon (Top Shelf)
– Julio's Day, by Gilbert Hernandez (Fantagraphics)
– RASL, by Jeff Smith (Cartoon Books)
– Solo: The Deluxe Edition, edited by Mark Chiarello (DC)
Best Archival Collection/Project—Strips
– Barnaby, vol. 1, by Crockett Johnson, edited by Philip Nel and Eric Reynolds (Fantagraphics)
– Percy Crosby's Skippy Daily Comics, vol. 2: 1928–1930, edited by Jared Gardner and Dean Mullaney (LOAC/IDW)
– Prince Valiant vols. 6-7, by Hal Foster, edited by Kim Thompson (Fantagraphics)
– Society Is Nix: Gleeful Anarchy at the Dawn of the American Comic Strip, edited by Peter Maresca (Sunday Press)
– Tarzan: The Complete Russ Manning Newspaper Strips, vol. 1, edited by Dean Mullaney (LOAC/IDW)
– VIP: The Mad World of Virgil Partch, edited by Jonathan Barli (Fantagraphics)
Best Archival Collection/Project—Comic Books
– Best of EC Artist's Edition, edited by Scott Dunbier (IDW)
– Canteen Kate, by Matt Baker (Canton Street Press)
– In the Days of the Mob, by Jack Kirby (DC)
– MAD Artist's Edition, edited by Scott Dunbier (IDW)
– Will Eisner's The Spirit Artist's Edition, edited by Scott Dunbier (IDW)
Best U.S. Edition of International Material
– Adventures of a Japanese Businessman, by Jose Domingo (Nobrow)
– Goddam This War! by Jacques Tardi and Jean-Pierre Verney (Fantagraphics)
– Incidents in the Night, Book One, by David B. (Uncivilized Books)
– Today Is the Last Day of the Rest of Your Life, by Ulli Lust (Fantagraphics)
– When David Lost His Voice, by Judith Vanistendael (SelfMadeHero)
Best U.S. Edition of International Material—Asia
– The Heart of Thomas, by Moto Hagio (Fantagraphics)
– The Mysterious Underground Men, by Osamu Tezuka (PictureBox)
– Showa: A History of Japan, 1926–1939, by Shigeru Mizuki (Drawn & Quarterly)
– Summit of the Gods, vol. 4, by Yemmakura Baku and Jiro Taniguchi (Fanfare/Ponent Mon)
– Utsubora: The Story of a Novelist, by Asumiko Nakamura (Vertical)
Best Writer
– Kelly Sue DeConnick, Pretty Deadly (Image); Captain Marvel (Marvel)
– Matt Fraction, Sex Criminals (Image); Hawkeye, Fantastic Four, FF (Marvel)
– Jonathan Hickman, East of West, The Manhattan Projects (Image); Avengers, Infinity (Marvel)
– Scott Snyder, Batman (DC); American Vampire, The Wake (DC/Vertigo)
– Eric Stephenson, Nowhere Men (Image)
– Brian K. Vaughan, Saga (Image)
Best Writer/Artist
– Isabel Greenberg, The Encyclopedia of Early Earth (Little, Brown)
– Jaime Hernandez, Love and Rockets New Stories #6 (Fantagraphics)
– Terry Moore, Rachel Rising (Abstract Studio)
– Luke Pearson, Hilda and the Bird Parade (Nobrow)
– Matt Phelan, Bluffton: My Summers with Buster (Candlewick)
– Judith Vanistendael, When David Lost His Voice (SelfMadeHero)
Best Penciller/Inker or Penciller/Inker Team
– Nate Bellegarde, Nowhere Men (Image)
– Nick Dragotta, East of West (Image)
– Sean Murphy, The Wake (DC/Vertigo)
– Nate Powell, March (Book One) (Top Shelf)
– Emma Ríos, Pretty Deadly (Image)
– Thomas Yeates, Law of the Desert Born: A Graphic Novel (Bantam)
Best Painter/Multimedia Artist (interior art)
– Andrew C. Robinson, The Fifth Beatle (Dark Horse)
– Sonia Sanchéz, Here I Am (Capstone)
– Fiona Staples, Saga (Image)
– Ive Svorcina, Thor (Marvel)
– Marguerite Van Cook, 7 Miles a Second (Fantagraphics)
– Judith Vanistendael, When David Lost His Voice (SelfMadeHero)
Best Cover Artist
– David Aja, Hawkeye (Marvel)
– Mike Del Mundo, X-Men Legacy (Marvel)
– Sean Murphy/Jordie Belaire, The Wake (DC/Vertigo)
– Emma Ríos, Pretty Deadly (Image)
– Chris Samnee, Daredevil (Marvel)
– Fiona Staples, Saga (Image)
Best Coloring
– Jordie Bellaire, The Manhattan Projects, Nowhere Men, Pretty Deadly, Zero (Image); The Massive (Dark Horse); Tom Strong (DC); X-Files Season 10 (IDW); Captain Marvel, Journey into Mystery (Marvel); Numbercruncher (Titan); Quantum and Woody (Valiant)
– Steve Hamaker, Mylo Xyloto (Bongo), Strangers in Paradise 20th Anniversary Issue 1 (Abstract Studio), RASL (Cartoon Books)
– Matt Hollingsworth, Hawkeye, Daredevil: End of Days (Marvel); The Wake (DC/Vertigo)
– Frank Martin, East of West (Image)
– Dave Stewart, Abe Sapien, Baltimore: The Infernal Train, BPRD: Hell on Earth, Conan the Barbarian, Hellboy: Hell on Earth, The Massive, The Shaolin Cowboy, Sledgehammer 44 (Dark Horse)
Best Lettering
– Darwyn Cooke, Richard Stark's Parker: Slayground (IDW)
– Carla Speed McNeil, Bad Houses; "Finder" in Dark Horse Presents (Dark Horse)
– Terry Moore, Rachel Rising (Abstract Studio)
– Ed Piskor, Hip Hop Family Tree (Fantagraphics)
– Britt Wilson, Adventure Time with Fiona and Cake (kaBOOM!)
Best Comics-Related Periodical/Journalism
– Comic Book Resources, produced by Jonah Weiland, www.comicbookresources.com
– The Comics Journal #302, edited by Gary Groth and Kristy Valenti (Fantagraphics)
– Comics and Cola, by Zainab Akhtar, www.comicsandcola.com
– Multiversity Comics, edited by Matthew Meylikhov, www.multiversitycomics.com
– tcj.com, edited by Dan Nadel and Timothy Hodler (Fantagrapahics), www.tcj.com
Best Comics-Related Book
– Al Capp: A Life to the Contrary, by Michael Schumacher and Denis Kitchen (Bloomsbury)
– The Art of Rube Goldberg, selected by Jennifer George (Abrams ComicArts)
– Co-Mix: A Retrospective of Comics, Graphics, and Scraps, by Art Spiegelman (Drawn & Quarterly)
– Genius, Illustrated: The Life and Art of Alex Toth, by Dean Mullaney and Bruce Canwell (LOAC/IDW)
– The Love and Rockets Companion, edited by Marc Sobel and Kristy Valenti (Fantagraphics)
Best Scholarly/Academic Work
– Anti-Foreign Imagery in American Pulps and Comic Books, 1920–1960, by Nathan Vernon Madison (McFarland)
– Black Comics: Politics of Race and Representation, edited by Sheena C. Howard and Ronald L. Jackson II (Bloomsbury)
– Drawing from Life: Memory and Subjectivity in Comic Art, edited by Jane Tolmie (University Press of Mississippi)
– International Journal of Comic Art, edited by John A. Lent
– The Superhero Reader, edited by Charles Hatfield, Jeet Heer, and Ken Worcester (University Press of Mississippi)
Best Publication Design
– The Art of Rube Goldberg, designed by Chad W. Beckerman (Abrams ComicArts)
– Beta Testing the Apocalypse, designed by Tom Kaczynski (Fantagraphics)
– Genius, Illustrated: The Life and Art of Alex Toth, designed by Dean Mullaney (LOAC/IDW)
– The Great War: July 1, 1916: The First Day of the Battle of the Somme: A Panorama, by Joe Sacco, designed by Chin-Yee Lai (Norton)
– Little Tommy Lost, Book 1, designed by Cole Closser (Koyama)